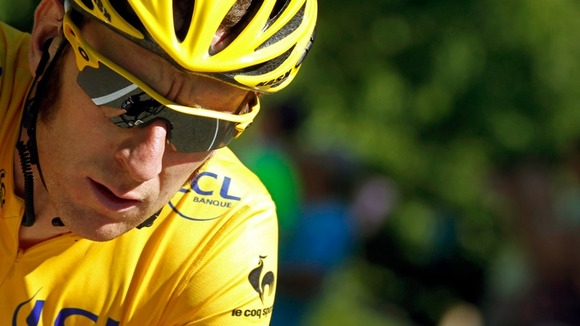 Tour de France cycling champion and Olympic gold medallist Bradley Wiggins has been released from hospital after a collision with a van yesterday evening.
GB Cycling Team head coach Shane Sutton was also involved in a bike crash and has been taken to hospital suffering bruising and bleeding on the brain.
The incident happened this morning near Manchester.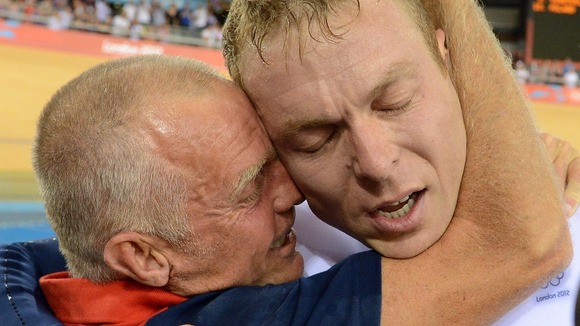 British Cycling said:
British Cycling has confirmed that Shane Sutton, Head Coach for the GB Cycling Team, was involved in an incident this morning on the A6 near Levenshulme in Manchester. Shane was taken into hospital where it was identified he has suffered bruising and bleeding on the brain. Shane was wearing a helmet. He is set to undergo more tests, and is likely to stay in hospital for the next few days.

It is extremely rare that our riders and coaches are hurt while out cycling on the road, even rarer that two incidents should occur in a short space of time, and we wish Shane and Bradley a speedy recovery.

Cycling is not an intrinsically dangerous activity but there is much more to be done to improve conditions for cyclists on the roads. British Cycling is calling on the government to put cycling at the heart of transport policy to ensure that cycle safety is built into the design of all new roads, junctions and transport projects, rather than being an afterthought.
– British Cycling

Wiggins, 32, was thrown off his bike when a white Vauxhall Astra Envoy is thought to have pulled out of a petrol station and collided with him.

A police source said his injuries from the crash were thought to be very serious at first, but later it appeared he suffered a broken rib and cuts and bruises.

The accident happened at about 6pm yesterday in Wrightington, Lancashire, which is near to his family home in Eccleston.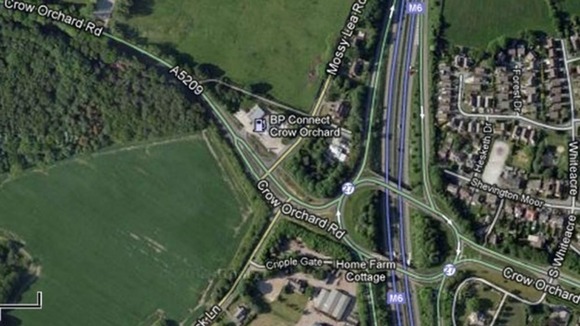 Father-of-two Wiggins is known to regularly embark on training rides around the area's rural roads.
The driver of the Astra, a local woman, was uninjured.
A Lancashire Police spokesman said last night:
Police were called to the scene of a road traffic accident at Crow Orchard Road in Wrightington at about 6pm this evening.

A cyclist has been involved in a collision with a white Vauxhall Astra car. The rider of the bike, a 32-year-old local man, was taken to hospital by ambulance with injuries not thought to be life-threatening. His family have been told.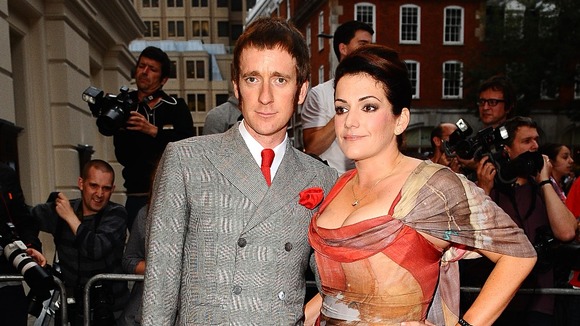 Collision investigators visited the scene but the road did not need to be closed.
Garage attendant Yasmin Smith, who rushed to Wiggins's aid, told the Lancashire Evening Post: "By the time I got there he had moved to a safer place but was still on the ground and he was in a lot of pain.
"He said he thought he had broken his ribs and while a lot of police cars arrived it was about 15 minutes before the ambulance got there, by which time he was blue."
In a statement on its website, Team Sky said:
We can confirm that on Wednesday evening Bradley Wiggins was involved in a road traffic accident whilst riding his bike near his home in Lancashire.

He is being kept in hospital overnight for observation but the injuries he has sustained are not thought to be serious and he is expected to make a full and speedy recovery.

We will announce more details in due course.