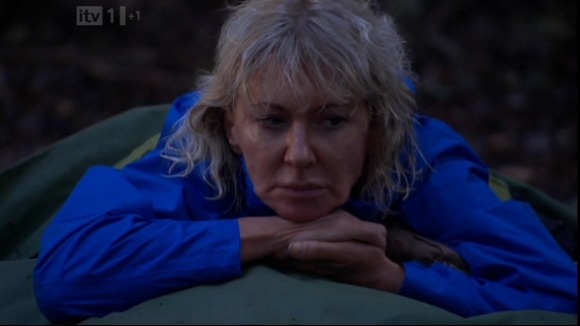 MP Nadine Dorries has officially landed in the jungle tonight for her time on I'm A Celebrity Get Me Out Of Here!
The Mid-Bedforshire MP, who has no idea that she has had the Conservative Whip withdrawn due to her absence, had to face a stark introduction to the rough times ahead as her team lost a race to win one last night of luxury.
After being split into two teams, the celebrities were taken to a barren island and had to race each other to the other side where a helicopter would take the winners off for one last night of luxury.
MP Nadine Dorries' defeated team, which included actor Colin Baker, darts champion Eric Bristow, reality TV star Hugo Taylor and former Pussycat Doll Ashley Roberts, were forced to get used to outdoor life one night early.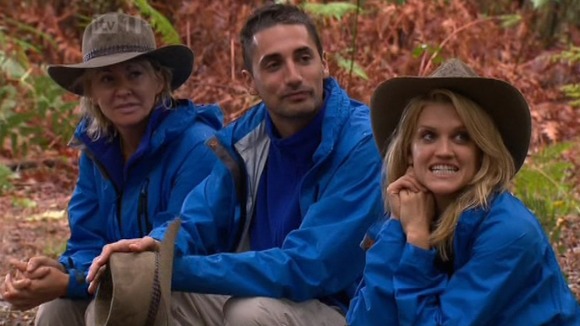 Taylor described the experience as "the weirdest camping holiday I've ever been on", while Baker said he "wasn't expecting to sleep on the floor which is probably full of 19ft tarantulas".
On her arrival at the camp the next morning, Ms Dorries expressed confusion over the sleeping arrangements when she noticed a set of groundsheets.
She said: "Where do the beds go? I thought we were up off the ground. I thought there were hammocks."
The controversial politician went on to admit she felt "worn out" after delegating duties to her camp-mates, one of which was emptying the camp toilet.
"We have to empty the toilet out with our hands. We have to empty out the toilet ourselves," she said.
Ms Dorries daughter who has taken over her Twitter feed has been tweeting support:
Made in Chelsea star Taylor was quick to strike up a political debate with Ms Dorries, and the pair discussed the difficulties politicians face in trying to reach a wide audience, with the Tory MP hitting out at her colleagues.
In Westminster, politicians really have to crack out of this fusty, old-fashioned impression everybody has.

They think everybody lives in landed estates; everybody's out of touch with real people.

I think MPs have really got a responsibility given all the bad press we've had recently to get out of Westminster and communicate with people on a different level.

That's one of the reasons why I'm here. Sixteen million people watching this show. That's how politics should be.
Expressing her wishes to connect with millions of people, the MP said "popular TV" is the way forward, and not channels such as BBC Parliament.
She said:
We just don't communicate with enough people that way. Sixteen million people watch this programme.

Sixteen million people do not watch Prime Minister's Question Time or Question Time.

The viewing figures of Newsnight are what - 200,000? Millions of people watch popular TV.