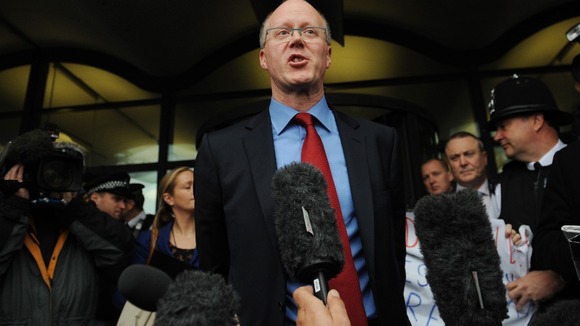 The Prime Minister's official spokesman has said George Entwistle's £450,000 pay-off was "hard to justify", but that it was a matter for the BBC Trust to decide.
The comments follow the revelation that the former BBC Director General is to receive a year's salary as a pay-off at the end of his 54-day tenure, following the Newsnight scandal.
Culture Secretary Maria Miller took a similar stance, stating: "This is a large amount of money, and tough to justify considering the circumstances of Mr Entwistle's departure and his contractual arrangements. The Trust will need to justify this - it is accountable to licence fee payers in ensuring value for money, and we expect it to have considered that carefully."
ITV News' UK Editor Lucy Manning reports:
In response to the comments, Lord Patten - Chairman of the BBC Trust - wrote to the chairman of the Commons Culture, Media and Sport Committee, John Whittingdale, today to say Mr Entwistle's pay-off was both "justified and necessary". It read:
In agreeing to 12 months' notice rather than six, we had in mind the following points. In the absence of George's honourable offer to resign, I would have had to speak to the Trustees about the option of termination by us (which, fortunately, was not necessary).
In these circumstances, George would have been entitled to 12 months' notice. In circumstances where we needed to conclude matters quickly and required George's ongoing co-operation in a number of very difficult and sensitive matters, including the inquiries into issues associated with (Jimmy) Savile, I concluded that a consensual resignation on these terms was clearly the better route.
I consulted my colleagues on the Trust's remuneration committee and took legal advice. Our conclusion was that a settlement on these terms was justified and necessary.
Today MPs in the Commons lined up to criticise the decision to hand Mr Entwistle a six-figure pay-off.
Tory Mr Richard Bacon, a member of the Commons Public Accounts Committee, said the BBC should be open to the same scrutiny as any other public institution.
In a question to the Culture Secretary in the Commons, he said the National Audit Office's boss, comptroller and auditor-general Amyas Morse, should have "unfettered" access to the Corporation's accounts so he could investigate whether there were any irregularities in Mr Entwistle's payout.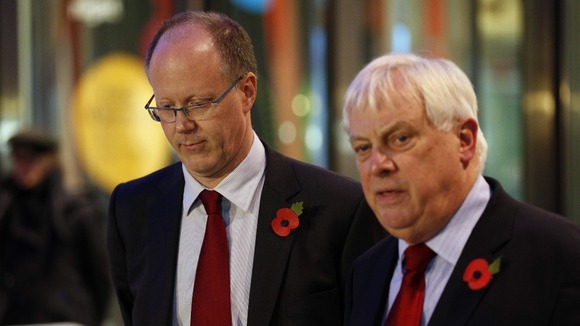 The National Audit Office later announced it will be speaking to the BBC Trust about George Entwistle's resignation package in terms of "value for money".
On ITV1's The Agenda, the Mayor of London said the Newsnight investigation that wrongly accused a Conservative peer of child abuse was "absolutely disasterous."
He told host Tom Bradby: "I'd like to see a wholesale massacre of everybody involved professionally speaking."