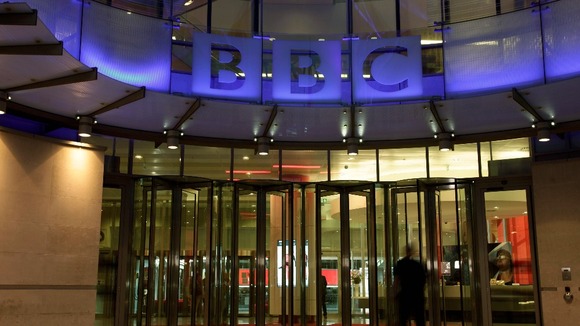 Two senior BBC figures have "stepped aside" as a result of a botched Newsnight investigation which also contributed to the resignation of director general George Entwistle.
The BBC's director of news, Helen Boaden, and her deputy, Stephen Mitchell, have left their roles pending the findings of Nick Pollard's independent review.
Former Sky News boss Mr Pollard is looking into the decision-making process behind a dropped Newsnight report last year which would have examined sexual abuse allegations against Jimmy Savile.
ITV News correspondent Neil Connery reports:
Warning: This video contains flash photography.
The BBC's head of newsgathering, Fran Unsworth, and Ceri Thomas, the editor of the Radio 4 Today programme, will temporarily fill in for Ms Boaden and Mr Mitchell.
A BBC statement also confirmed that Karen O'Connor - a former deputy editor of Panorama and Newsnight - has also been drafted in as acting editor of Newsnight.
Ken MacQuarrie, director of BBC Scotland, has reported his findings into the Newsnight broadcast on November 2 2012. The following actions have been announced:

To address the lack of clarity around the editorial chain of command, a decision has been taken to re-establish a single management to deal with all output, Savile related or otherwise.

Helen Boaden has decided that she is not in a position to undertake this responsibility until the Pollard review has concluded. During this period Fran Unsworth will act as Director of News. In line with this decision, Ceri Thomas will act on a temporary basis as Deputy Director in place of Stephen Mitchell.

To address the pressure on the Newsnight team Karen O'Connor has agreed to take on the role of Acting Editor of Newsnight.

Consideration is now being given to the extent to which individuals should be asked to account further for their actions and if appropriate, disciplinary action will be taken.
– BBC statement

Iain Overton, the editor of the Bureau of Investigative Journalism, confirmed he had resigned from his position in the wake of its involvement in the Newsnight programme which broadcast allegations linking a senior Tory to child abuse.

Mr Overton had tweeted before the start of the programme that Newsnight would feature an item, which the BIJ worked on, about a "senior political figure" who is a paedophile.

Although the programme did not name the politician, it led to speculation on the internet.

Mr Overton today tweeted:

Iain Overton has resigned as editor of the Bureau. A statement will be issued shortly.

Tackling the crisis that has engulfed the BBC is the first priority for acting director general Tim Davie.

Mr Davie will set out his plans today for rebuilding trust in the corporation and held his first meeting with the BBC Trust last night.

His efforts to move on are likely to be hampered by a row over the disclosure that Mr Entwistle - who served only 54 days in the role - will receive a full year's salary of £450,000 in lieu of notice.

Culture Secretary Maria Miller said it was "tough to justify" the director general's pay-off.
This is a large amount of money, and tough to justify considering the circumstances of Mr Entwistle's departure and his contractual arrangements. The Trust will need to justify this - it is accountable to licence fee payers in ensuring value for money, and we expect it to have considered that carefully.

The BBC is a global British institution, and above all else it is vital that it focuses on restoring its credibility. The Trust needs to act swiftly to ensure that the management and leadership issues in the Corporation are resolved.

I felt that the Trust was slow off the mark in responding to the crisis but that it is now acting decisively. We must not lose sight of the Inquiries at the heart of all this. They remain of the utmost importance.
– MARIA MILLER, SECRETARY OF STATE FOR CULTURE, MEDIA AND SPORT

The director general will also reportedly receive his full pension of £877,000, leading to a total payment of £1.32 million, according to The Telegraph.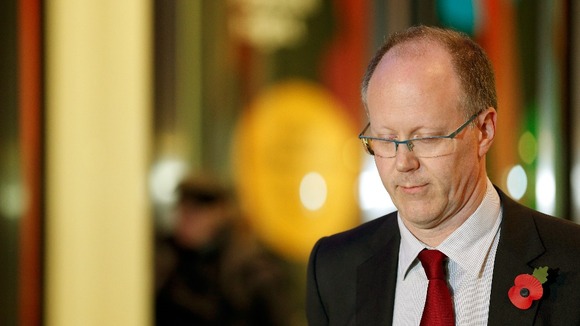 The financial package was greeted with outrage by MPs with the chairman of the Commons Culture, Media and Sport Committee, John Whittingdale, questioning how the corporation could justify the pay-off.
A lot of people will be very surprised that somebody who was in the job for such a short period of time and then had to leave in these circumstances should be walking away with £450,000 of licence fee-payers' money.

Certainly I would want to know from the Trust why they think that's appropriate. I find it very difficult to see a justification for that amount of money to be paid to somebody who has had to resign in these circumstances.

I wouldn't have thought that just because you have to help an inquiry into the Savile allegations you necessarily need to be paid such a large amount of money.
– John Whittingdale, chair of the House of Commons Culture, Media and Sport Committee

Chairman of the BBC Trust Lord Patten earlier told ITV News the corporation must undergo a radical overhaul and "get a grip" on its journalism following the resignation of its Director-General amid the Newsnight scandals.

Lord Patten defended the appointment of Mr Entwistle and his own role in the crisis, including his inaction to the notorious tweet promoting Newsnight's - later unfounded - claims against a senior Tory peer.

Watch the full interview by ITV News's UK Editor Lucy Manning:

Downing Street appears willing to give the BBC a chance to get its own house in order in the wake of the crisis triggered by the disclosures of the Savile abuse, with Number 10 sources saying ministers would not be "jumping in" to intervene.

Labour has requested an urgent question on the BBC crisis in the House of Commons this afternoon.