Colleagues of the late ITV News presenter Sir Alastair Burnet spoke today of the standards, values and qualities he instilled in television news and how he inspired those who worked with him at ITN, and beyond.
Newsreaders past and present attended a memorial service celebrating the life of the broadcaster who passed away earlier this year at the age of 84.
Former colleague Alastair Stewart delivered a tribute, describing him as "my guide, my mentor and my friend."
He added: "I miss him and think of him every day."
Former ITN Editor-in-Chief, Sir David Nicholas, spoke of how News At Ten became a permanent fixture in the television schedule because of his professionalism.
The bulletin was initially given a 13-week trial by ITV in 1967.
Sir Alastair Burnet anchored numerous elections, the first Moon landing and the wedding of the Prince of Wales to the then Lady Diana Spencer, as well as becoming known for his royal documentaries.
He retired as host of News At Ten in 1991.
Although best remembered for his years working as a newscaster and reporter for ITN, Sir Alastair also spent some time at the BBC, as well as editing the Daily Express.
And he somehow found time to edit The Economist alongside his TV career.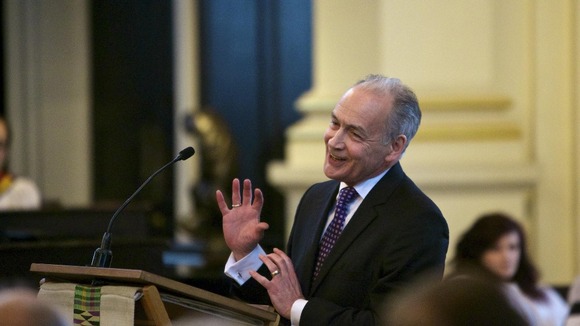 Friend, and former Editor of the Sunday Times, Andrew Neil said:
I first met Alastair in the autumn of 1972. He was Editor of The Economist. I was looking for a job. He offered me a whisky. It was three in the afternoon. But I thought it churlish to refuse. Maybe even a bad career move.

After several more whiskies and an exhilarating hour in his company, he revealed that there were no vacancies. But he'd be in touch if one came up.

Alastair didn't just start my career he advised, shaped, and encouraged it for the rest of his life.

Long after he ceased to be my editor, he remained my mentor and friend.

Despite being one of the best-known faces in the country Alastair was a very private person... Those of us lucky enough to be let in were reward with one of life's great experiences.

I was not alone in wanting to be Alastair Burnet. Many in our business saw him as their role model. Many succeeded, in part thanks to his inspiration.
You can read his eulogy in full here.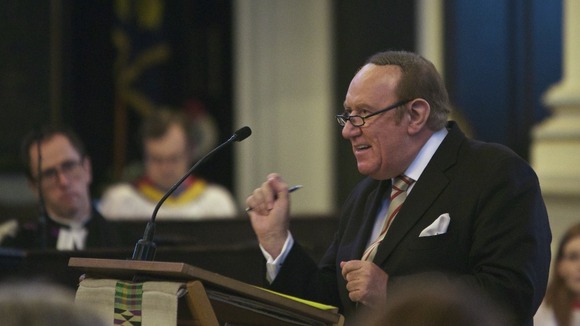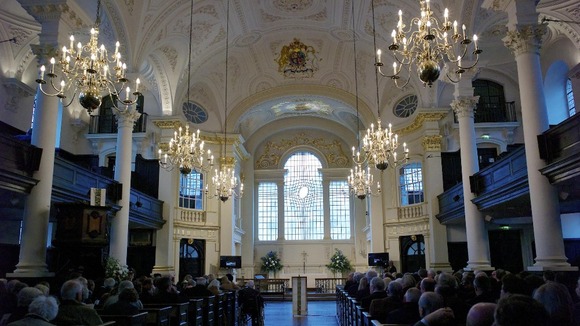 Former News At Ten presenter Sir Trevor McDonald described him as a genius:
Sir Alastair Burnet was simply the finest journalist of our time, he was a man of great authority, he was well-learned and he was absolutely brilliant in the art of telling people what went on in the world.

He took his great, great time to make sure it was done professionally. He was the genius, he was the one who led the way - we all follow in his wake.

He was extremely helpful to anybody joining the profession, he took time and care to pass on tips. He was simply the most wonderful colleague.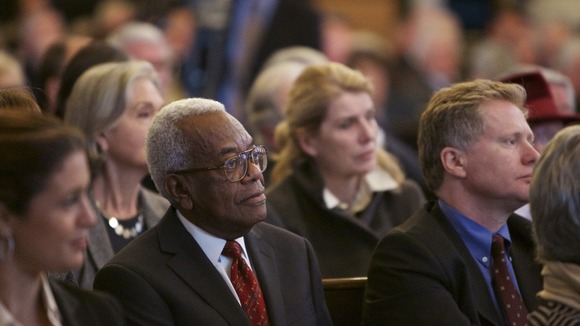 ITV News' Paul Davies reports on the service: