The day in pictures - 12th November 2012
Syria/Turkey
Hundreds of civilians flee into Turkey following after Syrian warplanes strike targets along the border between the two countries.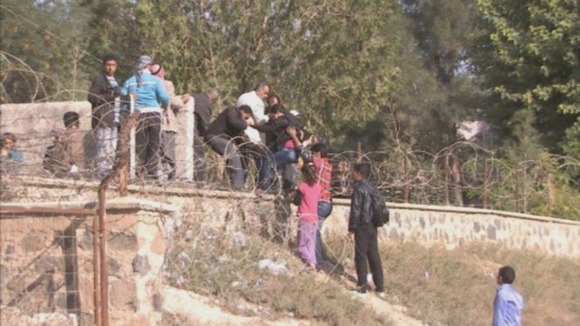 Staffordshire, England
A 23-feet high model of Buckingham Palace burns down as part of a charity fundraising event.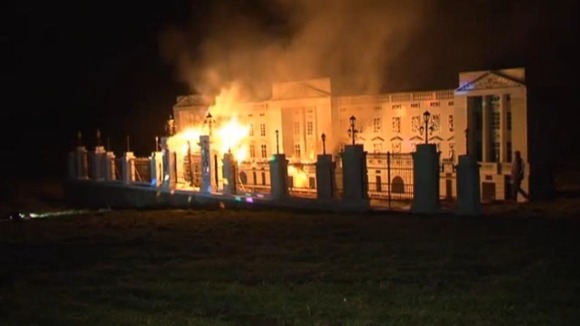 New Zealand
The Prince of Wales and the Duchess of Cornwall are continuing their royal tour in New Zealand. Along the way they met some very interesting characters.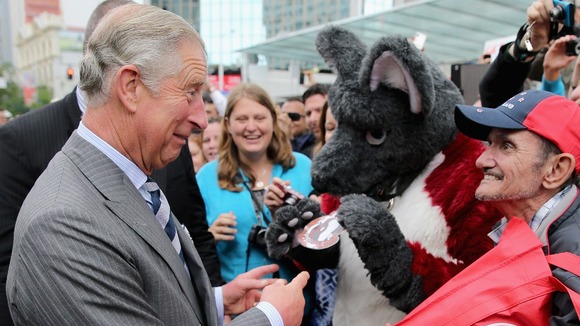 Murrayfield, Scotland
Mascots from across Scotland have taken part in a special race at Murrayfield to raise funds for service charities.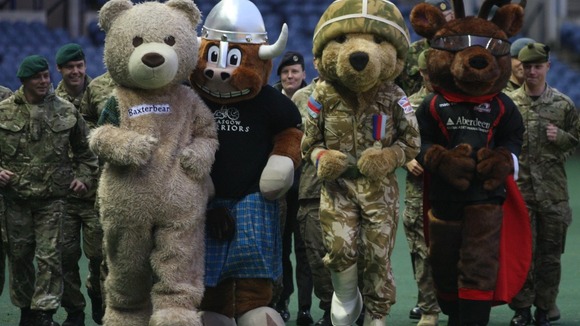 Exmoor, England
Conservationists are celebrating following the successful breeding of three horned Johnston's chameleons at Exmoor Zoo.
The two babies are believed to be the first of their kind to hatch in the UK.