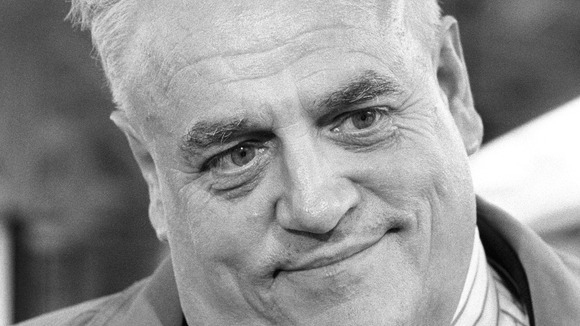 Former Liberal MP Sir Cyril Smith, who died in September 2010, has been accused of abusing young boys at Cambridge House hostel in Rochdale during the 1960s.
Simon Danczuk, MP for the area, made the allegations during a statement in the House of Commons this afternoon.
Cyril Smith was a political giant in Rochdale and one of the most recognisable politicians in the country. But his career was continually dogged by allegations that he had abused boys.

These allegations appeared in some of his obituaries. We know, too, that they appeared in police reports.

Though Lancashire Police have said recently that they can't find those reports, though they do accept that they carried out an investigation and it is suggested that a report was pushed to the Director of Public Prosecutions back in 1969.
Mr Danczuk told MPs he had been passed statements that were issued to the police in the 1970s making allegations against Sir Cyril Smith.
He said the statements made "grim reading" and urged Greater Manchester Police "to consider re-opening this case".
Lancashire Police, which covered the Rochdale area at the time, responded to say that they believe there was an investigation in the late 1960s but "no records are now held".
We believe there was an investigation in the late 1960s but as no records are now held it cannot be ascertained whether a file was passed to the Director of Public Prosecutions.

These historic allegations date back more than 40 years and to a time when Rochdale was within the Lancashire Constabulary area.

While we take matters such as this extremely seriously we have not received any further allegations and at this time there is no ongoing investigation in relation to this matter.
– Lancashire Police statement

Sir Cyril's brother Norman attacked Mr Danczuk for calling for a fresh inquiry into claims he sexually abused young boys, the Manchester Evening News reported.

Sir Cyril's brother, Norman, told the newspaper:
I cannot believe our MP is questioning Cyril. Why now, when he is dead?

Cyril always refuted doing anything wrong and that was proved by Lancashire Constabulary who said there was no case to answer.
Sir Cyril was a Liberal MP for Rochdale from 1972-92.
A Liberal Democrat source said all fresh allegations of abuse must be reported to police.