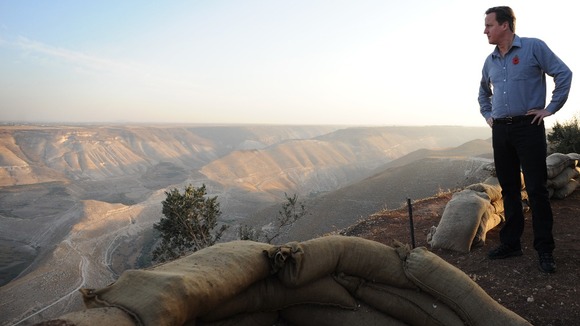 A suggestion that David Cameron has gone "out on a limb" over Syria was rejected by his official spokesman today. He said:
We've taken a consistent position. The fact is tens of thousands of people have died in the country. If are going to see a transition to a new government, that will require the international community to come together and apply diplomatic pressure. We are keen to pursue all the options and look very hard at how we can move things on.
Last week, the Prime Minister suggested that President Assad could be granted safe passage out of Syria.
And after visiting a refugee camp in Jordan, he told the Daily Telegraph:
Now, with a newly-elected American president, we have got to do more to help this part of the world, to help Syria achieve transition.

Let's work together on really pushing what more we can do, what other steps we can take to hasten the end of this regime.