Fighting fit Ricky Hatton prepares for comeback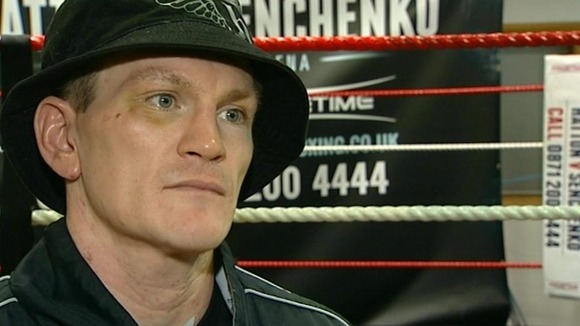 Boxer Ricky Hatton said winning his comeback fight in ten days time will help him banish the ghosts of his past.
Since his last unsuccessful fight three years ago, the world light welterweight champion has been battling alcohol and depression. Stephen Douglas reports.
34-year-old Hatton said he was in near-peak condition as he worked out at his home town gym this afternoon, and said he plans to take the frustrations and negative emotions he has felt over the past years out on his 35-year-old Ukrainian opponent. He said:
I think he will feel the brunt of it, I've had a lot of family problems, several things that have added to my downfall, if you like, in that three-year period when I've been off.

I'm going to throw it all at Senchenko on the night and that could be a painful night for him.