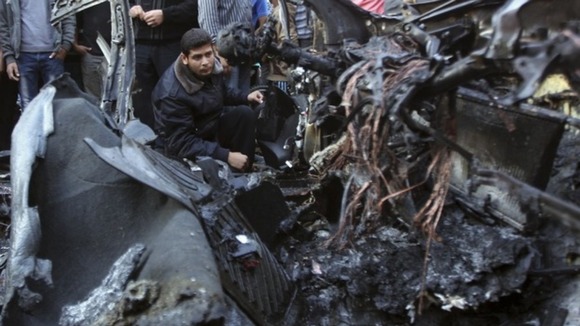 The military commander of Hamas has been killed during a series of airstrikes on the Gaza Strip today, Hamas officials and Israel confirmed.
Ahmed Al-Jaabari and another official died when the car they were travelling in was hit in Gaza City.
Mr Jaabari is the most senior Hamas official to be killed since an Israeli invasion of Gaza four years ago.
Gaza's health minister said at least 10 people had been killed - including two young children- as multiple targets were hit across Gaza.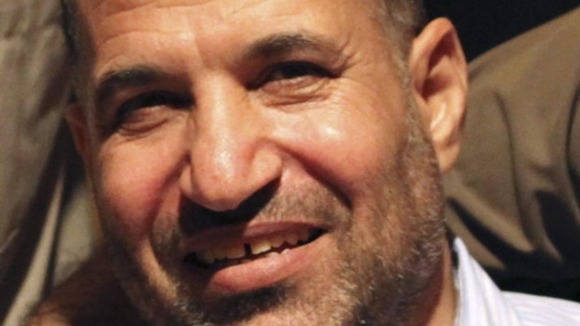 People and security personnel rushed to the scene of the strike on Jaabari's car and tried to put out the fire that engulfed the car.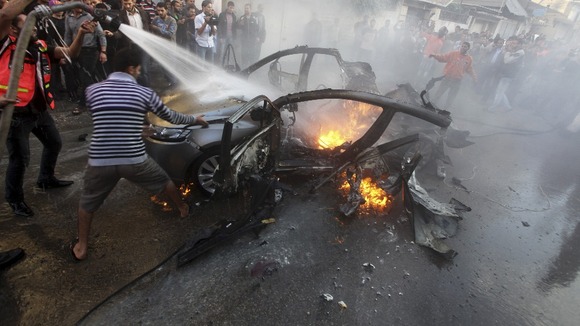 Israel's intelligence service confirmed it had carried out the attack, saying it had targeted Jaabari because of his "decade-long terrorist activity".
It follows a recent wave of rocket attacks against Israel from the Palestinian territory.
Middle East Correspondent John Ray reports.
Warning: This footage shows the fatal missile strike on Ahmed Al-Jaabari's car.
The Israel Defence Force, which revealed the name of the operation was Pillar of Defence, said in a statement:
The purpose of this operation was to severely impair the command and control chain of the Hamas leadership.
It also warned Hamas militants not 'show their faces above ground' in the days ahead.
We recommend that no Hamas operatives, whether low level or senior leaders, show their faces above ground in the days ahead.
In a statement, Israel's Prime minister Benjamin Netanyahu said:
Hamas and the terror organisations have elected in recent days to escalate their attacks on Israel's citizens.

We are not prepared to make peace with a situation in which Israel's citizens are menaced by the terror of rocket fire.

Today we transmitted a clear message to the Hamas organisation and to other terrorist organisations and should the need arise, the IDF is prepared to expand the action.
Immediate calls for revenge were broadcast over Hamas radio and smaller groups also warned of retaliation.
The armed wing of Hamas said the Israeli air strikes "has opened the gates of hell," Reuters reported.
Palestinian witnesses reported a series of Israeli airstrikes throughout Gaza City.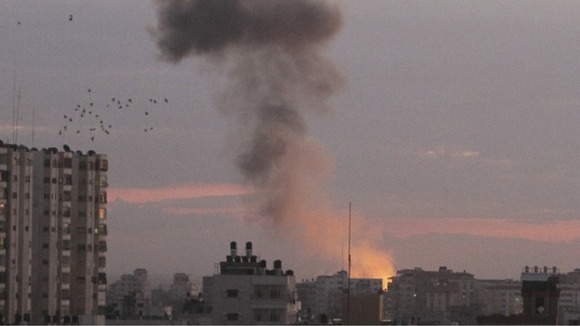 This video footage shows buildings ablaze in the Gaza Strip and people fleeing their homes after Israeli airstrikes continued into the night.
United Nations Secretary-General Ban Ki-moon called on Israel and Hamas to prevent an escalation of hostilities in the Gaza Strip.
The Secretary-General calls for an immediate de-escalation of tensions.

Both sides should do everything to avoid further escalation and they must respect their obligations under international humanitarian law to ensure the protection of civilians at all times
– MARTIN NESIRKY, UNITED NATIONS SPOKESMAN

Egypt's Foreign Ministry condemned the air and naval strikes and recalled its ambassador from Israel.

Arab foreign ministers will meet on Saturday at the Cairo-based Arab League to discuss the Israeli attack on Gaza, Deputy Arab League chief Ahmed Ben Helli has told Reuters.