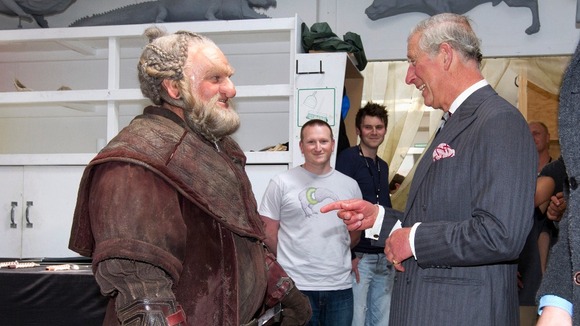 Prince Charles has celebrated his 64th birthday by going behind the scenes at the new Hobbit film.
The Prince of Wales, who is in New Zealand as part of his Royal Tour, said being greeted by a Hobbit actor in a full dwarf costume was his "best birthday present" in a long time.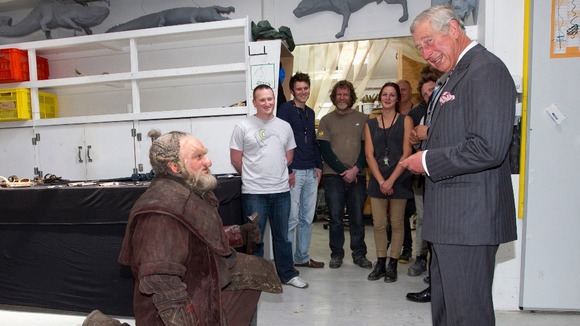 Actor Mark Hadlow, who plays the dwarf Dori in the upcoming film, kneeled down on one knee before the royal.
He said: "I offer myself at the request of Sir Peter Jackson for you to command as you see fit, your servant Dori."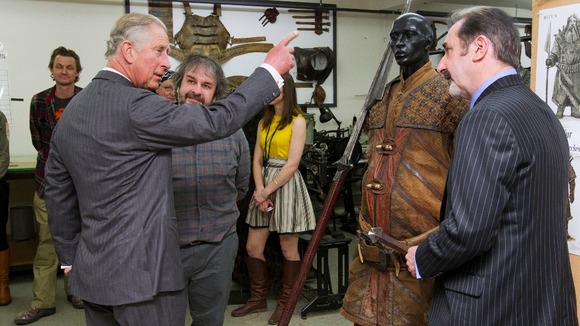 The Royal was being shown around Wellington's Weta Workshop by Hobbit director Sir Peter Jackson.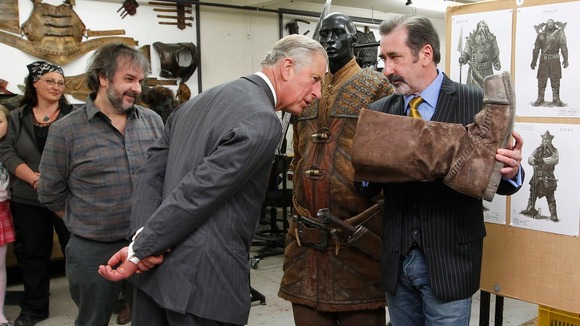 The Prince later celebrated his 64th birthday at Government House in Wellington with 64 others who were also born on this day.
The Royal cake is made up of 64 smaller cakes to create one big grid cake.