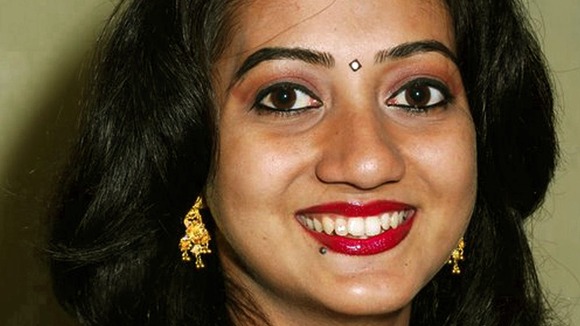 An investigation has been launched into the death of a woman who was refused an abortion in an Irish hospital.
Savita Halappanavar, 31, was 17 weeks pregnant when she died after suffering a miscarriage and septicaemia.
The woman's husband Praveen Halappanavar, 34, said that despite her complaining of being in agonising pain, doctors refused to carry out the medical termination because the foetus's heartbeat was present.
He claimed that following several requests by his late wife for a termination, staff at Galway University Hospital told them: "This is a Catholic country".
Mrs Halappanavar, who is understood to be from India but was living in Ireland, died after developing septicaemia - an infection in the blood - on October 28.
The woman's death is expected to spark a backlash against the Irish Government for failing to reform health laws to allow abortion if the life of the mother is in danger.
A protest outside the front of the Dail parliament has been planned for this evening.
Irish politician Clare Daly described the woman's death as an outrage.
A woman has died because Galway University Hospital refused to perform an abortion needed to prevent serious risk to her life.

This is a situation we were told would never arise. An unviable foetus - the woman was having a miscarriage - was given priority over the woman's life, who unfortunately and predictably developed septicaemia and died.
The Galway-Roscommon University Hospitals Group and the state's health officials have launched an investigation - which is expected to take three months - into Mrs Halappanavar's death.
A spokesman for the hospital said:
Firstly, the Galway Roscommon University Hospitals Group wishes to extend its sympathy to the husband, family and friends of Ms Halappanavar.

The Galway hospital said medics have carried out all standard practices in notifying the death to the coroner, informing the Health Service Executive and completing a maternal death notification.

It is standard practice to review unexpected deaths in line with the HSE's national incident management policy.

The family of the deceased is consulted on the terms of reference, interviewed by the review team and given a copy of the final report.