The day in pictures - 15 November 2012
London
The Queen is presented with a tablet computer by 12-year-old John Samson during her visit to the Royal Commonwealth Society in London.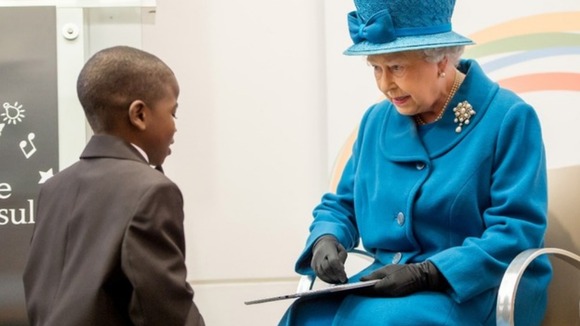 Gaza Strip
Parts of Gaza have been left devastated after a series of Israeli airstrikes bombarded the area.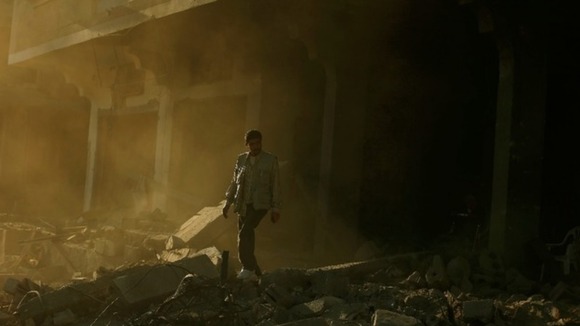 Israeli army base
Armed Israeli soldiers at their base just outside the central Gaza Strip as the conflict continues to grow.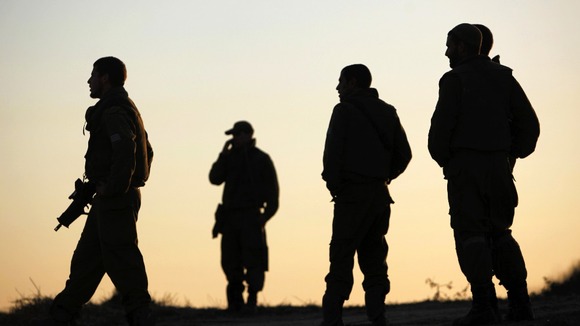 Srinagar, India
A fisherman aims for the catch of the day on the Dal Lake in Srinagar.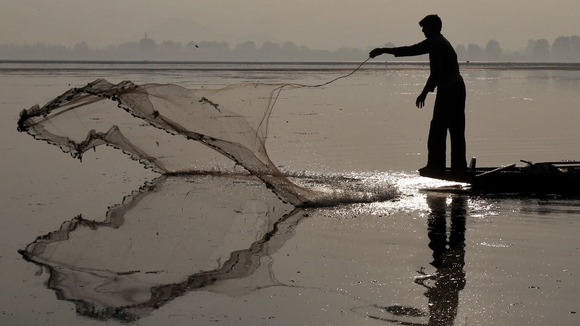 London, England
Jake and Dinos Chapman's work 'Forehead' during a preview of the 'The Perfect Place to Grow: 175 Years of the Royal College of Art' exhibition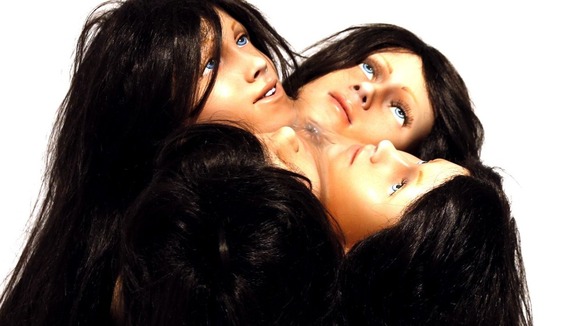 Seoul, South Korea
Women make the traditional Korean side dish kimchi, or fermented cabbage, at a charity event at Seoul City Hall Plaza.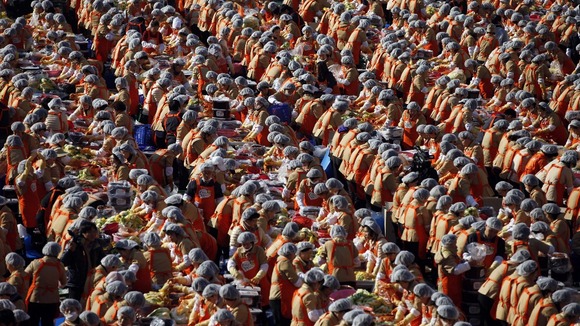 Paris, France
Monkey and chimpanzee chocolate creations by French chocolatier Patrick Roger are displayed in his shop.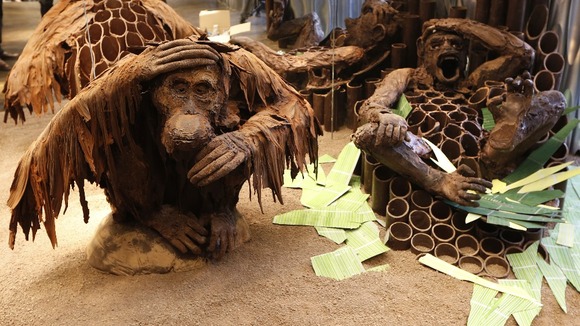 London, England
Guest Danny Baker during a pre-recorded interview on Christian O'Connell's Breakfast Show at Absolute Radio.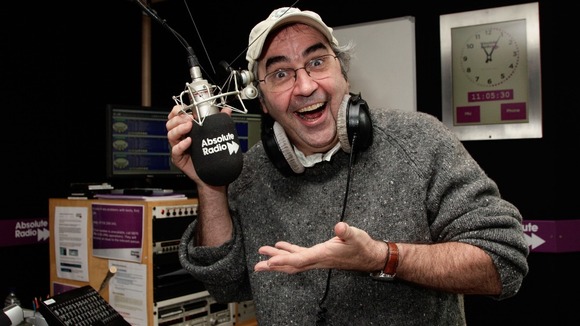 Chichester, England
Sainsbury's Poinsettia growers tend to the Christmas crop before the plants go on sale on Friday.