Man charged after threatening mass cinema shooting in Missouri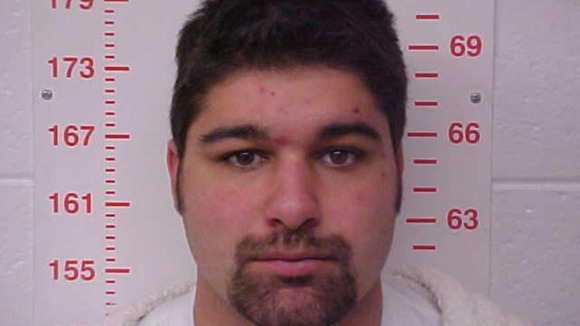 A 20 year old man has been held in custody on charges he planned a mass shooting at a cinema during a screening of the new Twilight film.
Blaec Lammers told police in Bolivar, Missouri, that he bought two assault rifles and 400 rounds of ammunition with the intent of carrying out a shooting.
Police announced Lammers' arrest today - he was arrested on Thursday and charged in state court with making a terrorist threat, armed criminal action and first degree assault, records show. He is being held on $500,000 bond.
Blaec Lammers' mother alerted police that her son and bought weapons similar to those suspect James Holmes allegedly used in the Aurora shooting in Colorado, Bolivar police detective Dustin Ross said in a statement to the court.
Ross told the court:
"Blaec Lammers stated that he had a lot in common with the people that have been involved in those shootings," Ross said. "Blaec Lammers stated that he was quiet, kind of a loner, had recently purchased firearms and didn't tell anybody about it and had homicidal thoughts."
Lammers said "he was going to shoot people at the movie theater" and had bought a ticket for the Twilight film, said Ross.
Lammers said he was concerned he would run out of ammunition so he also planned to go to a Wal-Mart in Bolivar, shoot people at random and steal ammunition.