Australian 'collar bomb' attacker jailed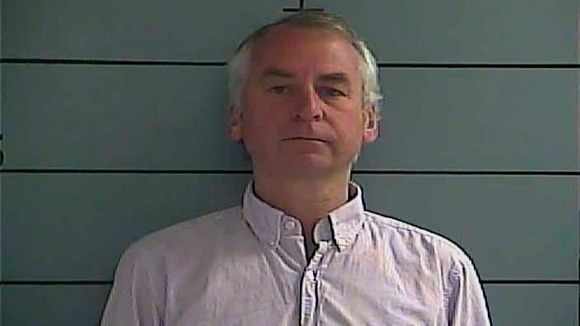 An Australian investment banker who attached a fake bomb to a teenager as part of an extortion plot was sentenced to 13 years and six months in prison.
Madeleine Pulver, then 18, was home alone in her family's mansion in Sydney when Paul Peters, 52, walked in wearing a rainbow-striped ski mask and carrying a baseball bat.
He placed a device around her neck along with a ransom note before leaving the teen by herself. It took a bomb squad 10 hours to remove the device, which contained no explosives.
Peters claimed his actions were the result of a psychological meltdown sparked by the breakdown of his marriage and a failing career.
The judge refused to believe his claims and said the father of three had shown no remorse, lied to police and was largely motivated by money.
The offender intended to place the very young victim in fear that she would be killed.

The terror instilled can only be described as unimaginable.
– New South Wales state District Court Judge Peter Zahra

Pulver hugged relatives after the sentence was read and her father, Bill, wiped away tears from his eyes.

Madeleine Pulver said outside court:
I'm pleased at today's outcome and that I can now look to a future without Paul Peters' name being linked to mine.

For me, it was never about the sentencing, but to know that he will not reoffend. And it was good to hear the judge acknowledge the trauma he has put my family and me through.
The judge gave Peters less than the maximum sentence of 20 years, acknowledging he had pleaded guilty.