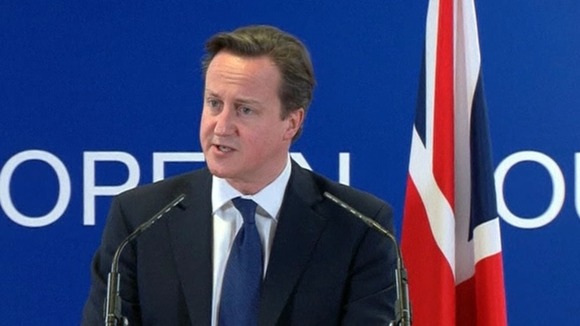 David Cameron called on EU institutions to adjust to the "real world" today as he admitted that talks to decide the union's budget for the next seven years had ended without agreement.
ITV News' Europe Editor James Mates reports from Brussels:
The Prime Minister said the offer on the table was "just not good enough" and hit out at eurocrats for failing to come up with even a "single euro" in savings.
Delegates will meet again early next year to resume negotiations.
Last night, the EU Commission didn't commit to saving a single €. That's why there is no deal and we will continue to negotiate on this.
Representatives from the 27 member states have been meeting in Brussels deciding how large the EU budget between 2014 and 2020 should be.
There is considerable disagreement between member states with one bloc of 15 nations calling for an increase and another, including Britain, advocating a cut in real terms.The president of the European Council Herman Van Rompuy described talks as "constructive" and said he believed there was a "sufficient degree of potential convergence" to make an agreement possible.He said the latest offer was 80 million euros (£65m) below what the European Commission asked for - a "first in EU budget talks" he said.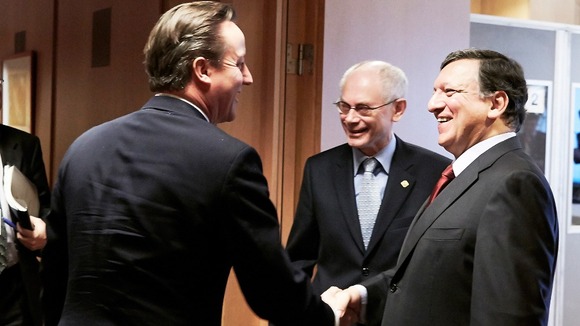 Mr Cameron has been one of the most vocal critics of the proposed increase in EU spending, arguing that the budget should reflect the restrained financial realities that member states are facing. Sweden and the Netherlands also supported this stance.
Together, we had a very clear message - 'We are not going to be tough on budgets at home just to come here and sign up to big increases in European spending'
– Prime Minister David Cameron

Watch his briefing to the press after talks came to a close this evening:

Large cuts to the EU's civil service are among Mr Cameron's recommendations and he accused Brussels has acting "as if it is in a parallel universe".

He also said he had defended the British rebate - a victory hard won by the former prime minister Margaret Thatcher.

The shadow chancellor Ed Balls said Mr Cameron had "failed to persuade other European leaders to deliver the reform of and real-terms cut in the Budget which MPs voted for".

"The Prime Minister needs to start building alliances if he is to deliver a good deal for British taxpayers and for the future of the European Union," he added.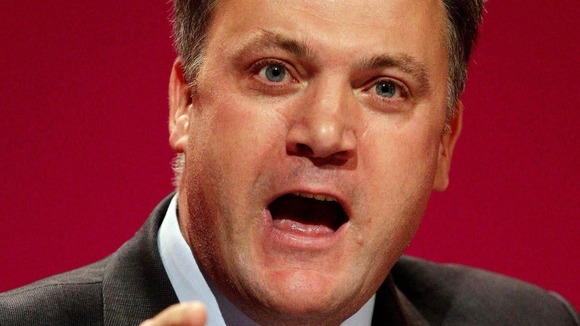 Meanwhile, the Deputy Prime Minister Nick Clegg insisted there had been "progress" and that a second round of talks still offered an opportunity to reach a deal.
When governments around Europe are exercising restraint on spending at home, the EU budget also needs to demonstrate discipline with a real terms freeze.

It is right that, across Europe, we now all take a couple of months to step back from this, continue to make our case for restraint and come back to it in 2013 ready to do a sensible deal along the lines we've proposed.
– Nick Clegg MP, Deputy Prime Minister

Invited to make an unambiguous statement that he would not take Britain out of the EU, Mr Cameron said: "What I have said is very clear - I support our membership of the EU, but I don't support the status quo.

"I believe we need a new settlement and I think the opportunities for that new settlement will grow as the countries of the single currency are clearly going to have to do more things together, to change their arrangement."