The day in pictures - 23 November 2012
Alberta, Canada
Icicles form on a tree as the afternoon sun melts the snow in Banff National Park near Lake Louise in Alberta, Canada.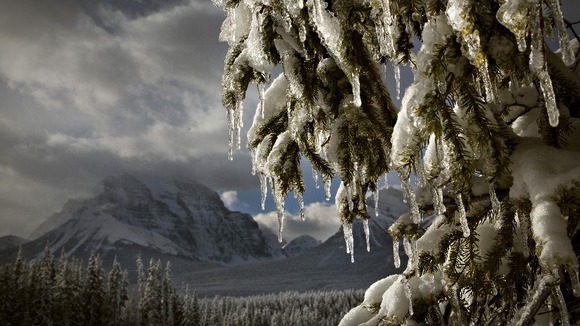 Manhattan, New York
Dozens of Santas ring their bells while marching through Midtown Manhattan during the Volunteers of America's 110th Annual Sidewalk Santa Parade in New York. What has now become an annual tradition, over 50 fully-suited volunteers of America's Sidewalk Santas take to the streets of Manhattan the morning after Thanksgiving to raise money for charity.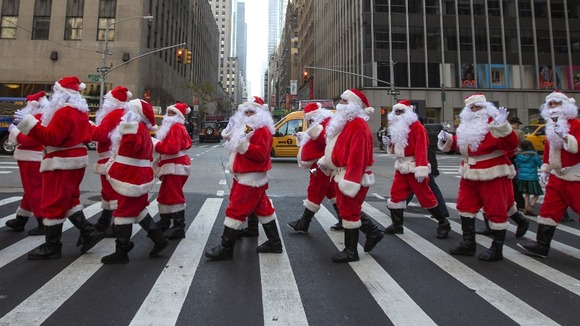 Sanaa, Yemen
A woman fetches water from a pond near the village of Hamedan on the outskirts of Sanaa.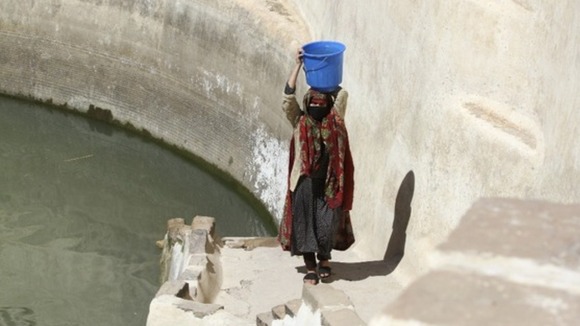 Berkshire, England
Mists drifts across the River Thames in Sonning, Berkshire.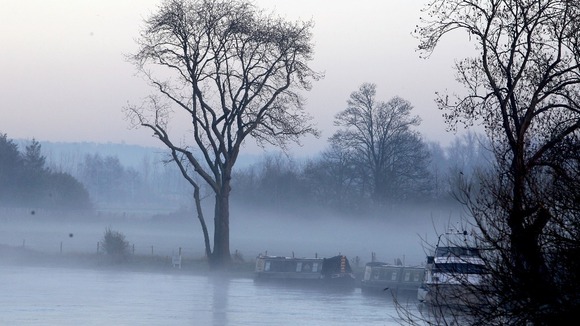 Sake, eastern Congo
Displaced families flee from renewed fighting between the Congolese Revolutionary Army (CRA) and Congolese army in Sake, north of Goma. Rebels in eastern Congo pushed south along Lake Kivu on Friday after repelling a counter-attack by government forces near the new rebel stronghold in the city of Goma on the Rwandan border.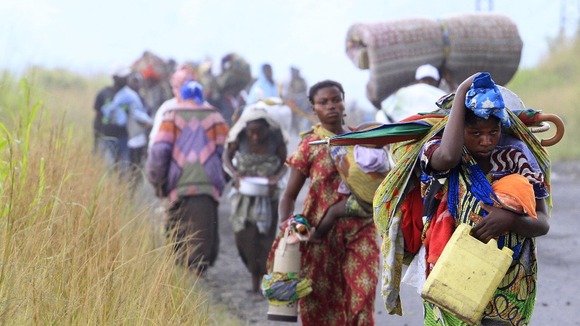 Notre-Dame-des-Landes, France
A French riot gendarme wipes his visor after being covered with lime during clashes with demonstrators during an evacuation operation on land that will become the new airport in Notre-Dame-des-Landes, western France.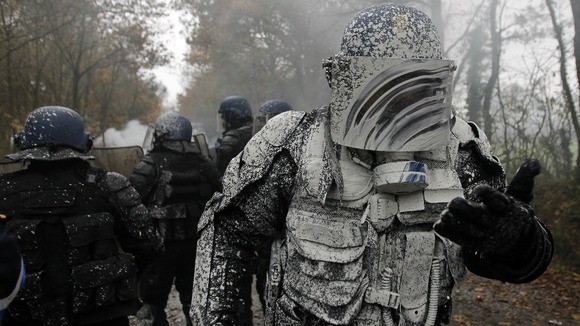 Cairo, Egypt
Flames burn around a police vehicle after protesters threw a petrol bomb at it during clashes at Tahrir square in Cairo. Police fired tear gas in a street leading to Cairo's Tahrir Square, and there were violent protests in Alexandria, Port Said and Suez.