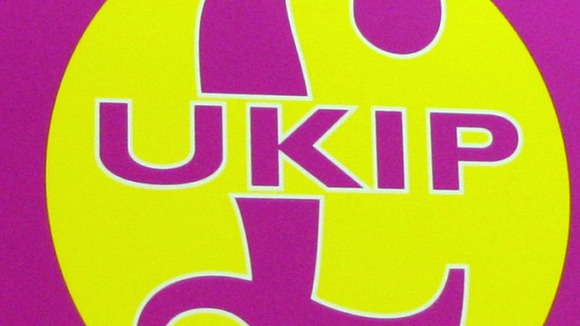 An under fire council that removed three children from the care of foster parents who are members of UKIP launched an investigation into its decision after a tidal wave of criticism.
Rotherham Metropolitan Borough Council sparked outrage when it removed the children because the couple's political affiliation was seen as being at odds with the youngsters' European backgrounds.
ITV News' Damon Green reports:
By the council's own admission the youngsters were happy and there was no question mark over the foster parents' provision of care.
Council leader Roger Stone announced the Labour-run authority would investigate what had happened after mounting condemnation from political leaders including Education Secretary Michael Gove and Labour leader Ed Miliband.
We are going to investigate to make sure everything has been done professionally. If the professionals give advice, we take it.

We are going to investigate - we always would if somebody complains.

We are looking to make sure all the correct procedures were carried out before the decision was made.

There is no policy, as has been implied, that if you are a British National Party member you can't foster children.
– Rotherhma Council leader Roger Stone

Mr Gove said social workers had made "the wrong decision in the wrong way for the wrong reasons" and that he would be personally investigating and exploring steps to "deal with" the situation.

The politician, who heads the Government department responsible for children's services and who was himself adopted as a child, accused Rotherham of sending out a "dreadful signal".

The children, a baby girl, a boy and an older girl, were removed by social workers after the council reportedly received an anonymous tip-off about the foster parents' membership of the right-wing party which wants withdrawal from the European Union and immigration curbs.

Social workers said they were concerned about the children's "cultural and ethnic needs".
Being a member of Ukip should not be a bar to adopting or fostering children.

We need an urgent investigation by Rotherham Council into the circumstances of this case.

I don't know all the facts of this case but I am clear, what matters is children in Rotherham and elsewhere, and being a member of a political party like Ukip should not be a bar to fostering children.

We need to find out the facts and the council urgently needs to get to the bottom of exactly what happened.
– Michael Gove, Education Secretary

UKIP leader Nigel Farage called for resignations over what he said was an "appalling" decision.

Accusing the council of bigotry, he said he felt:
Very upset and very angry, particularly for the couple involved, who have been fostering for many years and are very decent people, and the awful shock to them of having these children removed, not to mention the upset to the children themselves.

Politically, I'm afraid not surprised at all. This is typical of the kind of bigotry we get from the Labour Party and from Labour controlled councils.
– Ukip leader Nigel Farage