Princes William and Harry follow in mother's footsteps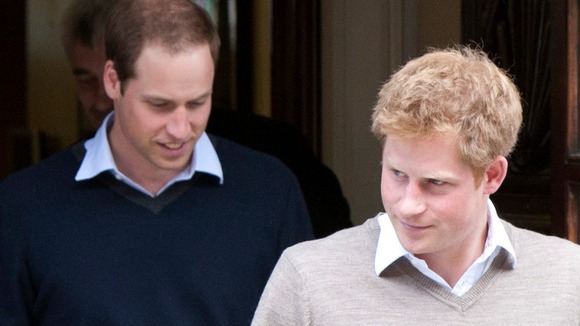 The Duke of Cambridge and Prince Harry have followed in their mother's footsteps by voicing their support for one of the UK's leading HIV charities.
Princes William and Harry sent a letter congratulating the Terrence Higgins Trust on its 30th anniversary and praised the charity's work in supporting people with the virus.
The royal brothers called on a generation to "pick up the sword and continue the fight" against HIV, saying many sufferers are still blighted by a stigma often attached to the illness.
It follows the late Diana Princess of Wales' close association with charities and organisations that tackled HIV.
Our generation has never known a world without HIV. We have grown up knowing of the devastating impact this virus has on lives, on families, on communities.

We know, too, that HIV can be treated and the lives of sufferers extended by many years. However, there is still a stigma which blights sufferers of the disease, even today.

Terrence Higgins Trust, founded 30 years ago by friends of Terrence Higgins, one of the first people in the United Kingdom to die of Aids, has been the other constant in this story of our generation.
– The letter written by Princes William and Harry

William and Harry hailed the Terrence Higgins Trust as "a fantastic source of advice and support" on HIV-related matters.

"Our generation must pick up the sword and continue the fight. There is still no cure or vaccine. However, we know it is possible to prevent HIV from spreading further in the future", they added.