Golden girl Jessica Ennis urges girls not to 'fear' sport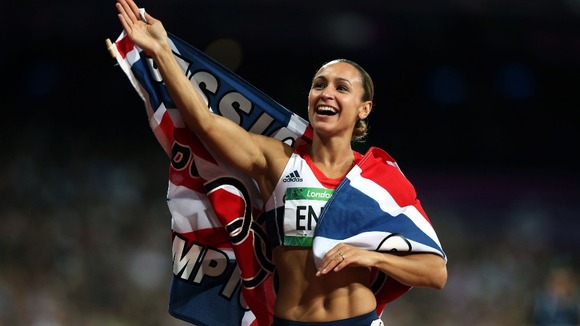 Olympic heroine Jessica Ennis believes young girls are being put off sport because of fears they may become too muscular.
Ennis, who has been shortlisted for the BBC Sports Personality of the Year, warned that some talented young girls are wary of training because of the impact it may have on their figure.
The gold-winning heptathlete told the Radio Times, "It's important that girls aren't afraid of sport. I remember when I first started doing weight training, I didn't want to be any good at it because I didn't want to be all muscly".
"My coach sat me down and said that if I had more muscles than the average woman, but won an Olympic gold medal, it would be worth it", she told the magazine. "He was right, but it's hard when you're younger and want to look like everyone else".
The London 2012 poster girl also called for more attention to be paid to top-level women's sports.
"We need more coverage of women's sport and we need to get women involved in coaching and administration", she added.
Yesterday Ennis was revealed as one of five women on the 12-strong shortlist for the BBC Sports Personality of the Year award.
Last year there was criticism that the judges failed to recognise achievements of women at all.