More than two million children are still not getting a decent education, and a child's chance of attending a good school is often too dependent on where they live, Ofsted has warned.
Its annual report shows that there have been improvements in the last few years, with 70% of schools now rated good or outstanding compared to 64% five years ago.
But Ofsted chief inspector Sir Michael Wilshaw said there are stark inequalities in England's education system which is not good enough and it must do better.
The inequities are stark.

Why is it that a child living in Derby or Doncaster local authority areas has only half the chance of attending a good or better primary or secondary school compared with a child living in Wigan or Darlington?

Why is it that Coventry has a smaller proportion of pupils attending good or better primary schools than any local authority area in the country? Do parents realise this? What is being done about it?"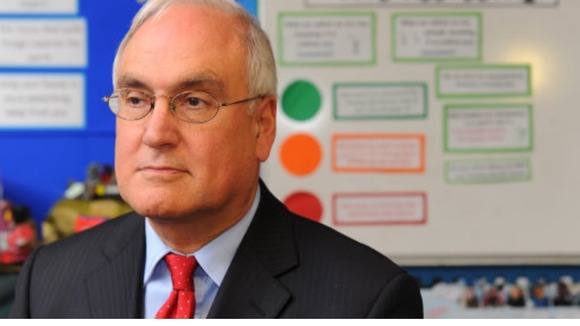 Sir Michael is right that standards in some local authorities are simply not good enough. There are still too many schools that do not provide a good enough education. We make no apology for introducing reforms to drive up standards in schools.
– DEPARTMENT FOR EDUCATION SPOKESMAN

ITV News reporter Martha Fairlie reports.

The report revealed which top five local authorities have a high or low number of schools falling above or below the good and excellent mark in England.
Camden (92%)
Barnet (91%)
Richmond upon Thames (90%)
Sefton (90%)
Trafford (90%)
Bottom five:
Coventry (42%)
Derby (43%)
Thurrock (49%)
Wakefield (52%)
Telford and Wrekin (53%)
Councils want to intervene more quickly, but decades of giving schools 'greater freedom' and 'protecting' them from council interference means that local authorities now have very indirect and bureaucratic ways to tackle poor performance and improve schools which are based on intervention driven by Whitehall, not flexible local arrangements.

Ironically, the Government and academy chains have more direct power than councils to quickly turn around under-performing schools.
– COUNCILLOR DAVID SIMMONDS, CHAIRMAN OF THE LOCAL GOVERNMENT ASSOCIATION'S CHILDREN AND YOUNG PEOPLE BOARD