Simon Cowell furious at Depeche Mode 'shooting' jibe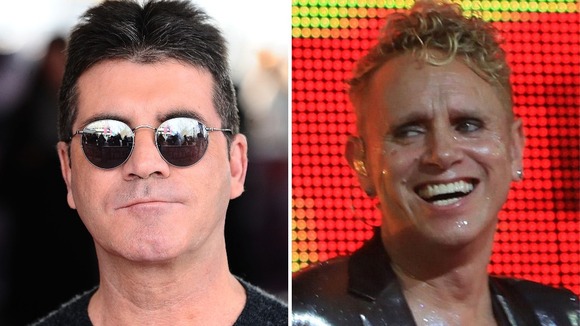 Simon Cowell has hit back at Depeche Mode guitarist Martin Gore for saying that the X Factor boss should be shot.
In an interview with MusicWeek, Gore said: "I'm not advocating violence but I think somebody should shoot Simon Cowell."
He added: "His influence on the industry over the last God knows how many years... It's just like, so many people think that's what music is."
Cowell hit back at Gore with some fierce tweets:
I read Martin gore wants to shoot me. He was is in depeche mode. Do you realise how weird and stupid that makes you. Go and watch the news.
Why I am angry about weirdo gore is a ton of people have got shot this year and people.like weirdo gore encourage this.
Cowell has previously spoken about receiving death threats which led him to hiring "a lot" of security.