Could this be you? £63.8m lottery win lies unclaimed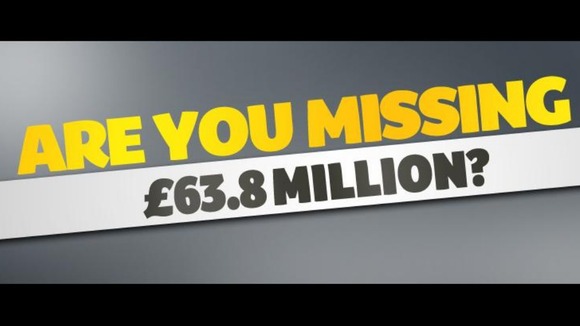 Lottery players are urged to check their tickets as the winner of a £63.8 million jackpot from June has just one week remaining to claim their prize.
The winning ticket was bought in the Stevenage and Hitchin area for the draw on the June 8 this year.
The winning numbers are: 5,11, 22, 34, 40 + Lucky Stars 9 & 11.
If the winner does not claim the prize within this time then the full amount, £63,837,543.60, plus interest will go to the National Lottery Good Causes fund. Organisers said:
National Lottery players are urged to check, double-check and triple-check their tickets for the chance to claim this staggering prize.

So if you play EuroMillions and think you could have the winning ticket, check in the pockets of your clothing, in wallets, bags and down the back of the sofa – you could literally be sitting on a fortune!
Anyone who thinks they have the ticket should call the National Lottery Line on 0845 910 0000.