Even before the Government sets a minimum price on alcohol, it seems that Britain is already one of the most expensive places on earth to drink.
Although there are no official figures comparing world prices for alcohol on the shelf, data on European prices shows a British pint is among the most costly.
Malta and Spain are the cheapest places in Europe to buy a beer and wine respectively, according to a direct comparison of prices by the Institute of Alcohol Studies (IAS).
Anecdotal evidence also suggests that Britain has higher prices than much of the world, although considerably lower than Scandinavian countries and Singapore.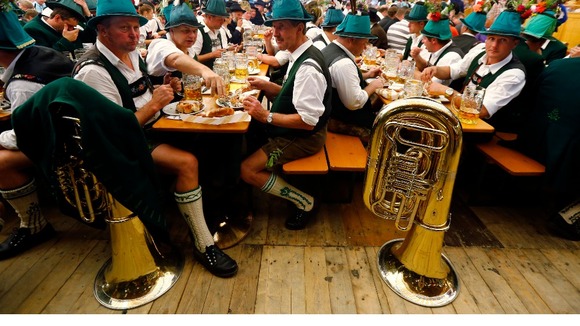 Research by the travel website My Travel Cost - based on prices reported by travellers - found that the alcohol prices in the UK are more than double the world average.
If the world average is given a value of 100, this is how other countries compare:
Guinea - 23
Russia - 46
Thailand - 76
China - 84
USA - 120
Germany - 119
France - 135
Australia - 180
UK - 213
Singapore - 313
The West African nation of Guinea has the cheapest alcohol on earth - just a fifth of the average - while Norway and Singapore have prices three times the average.
The UK is comparable with other western European countries like France and Germany where a beer in a cafe, restaurant or bar is around the 3-4 euro mark.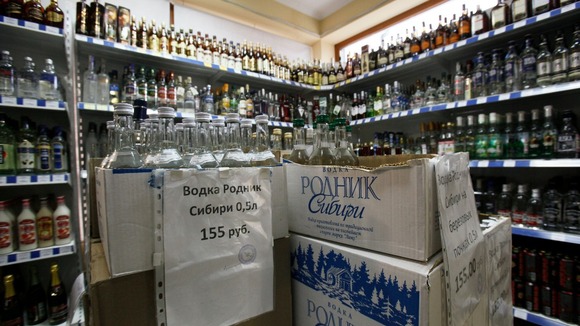 But move to Eastern European countries like Bulgaria and Romania and the price drops to around 1 euro. In Russia, a bottle of locally-made vodka can cost as little as 4 euros.
Tax can have a large impact on the price with excise tax on a litre of pure alcohol ranging from 45% in Norway to as little as 3% in Kyrgyzstan, according to figures from the World Health Organisation.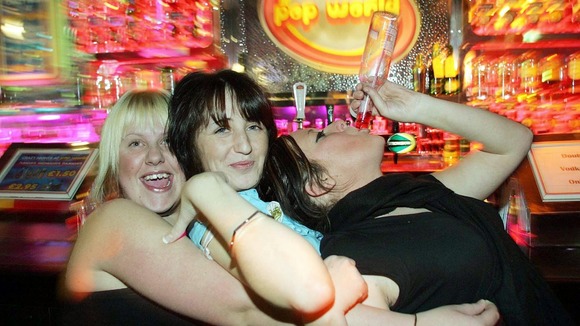 The Government wants to tackle what politicians have called "drunken mayhem" on its streets by introducing a minimum price of 45p per alcohol unit. Multi-buy deals in supermarkets and off-licences could also be banned.
It is following the example set by the Scottish Government which passed a law in May setting the price at 50p per unit.
Many provinces in Canada have also had a minimum price for alcohol in place for the last 20 years with varying degrees of success.
Finland, which has a heavy drinking culture, has strict rules banning special offers. Any alcohol stronger than 4.7% must be sold through the monopoly chain Alko.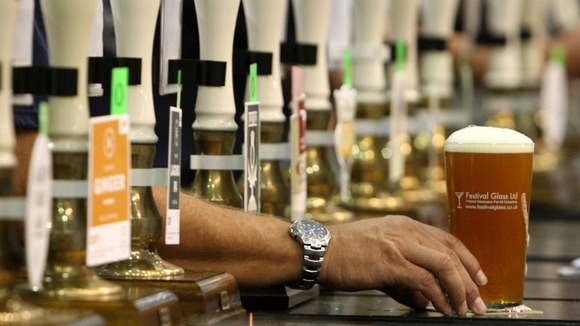 So how bad is Britain's drinking problem compared with other countries?
Europe is the heaviest drinking region in the world with more than 20% of adults engaging in "heavy episodic drinking", according to the World Health Organisation.
A survey carried out by Eurobarometer found that Briton was comparable with some Scandinavian countries in terms of the proportion of people who binge-drink.
But it also found that Britons drink almost as regularly as some Mediterranean countries, with just over a fifth saying they imbibe more than four times a week.
The survey also found that the stereotype of southern Europeans drinking with meals more than northern Europeans has "some validity".
While 80% of Italian respondents said they drink alcohol mainly or solely with food, the figure for the UK was just over 30%.