Andrew Flintoff admits 'nerves' over boxing debut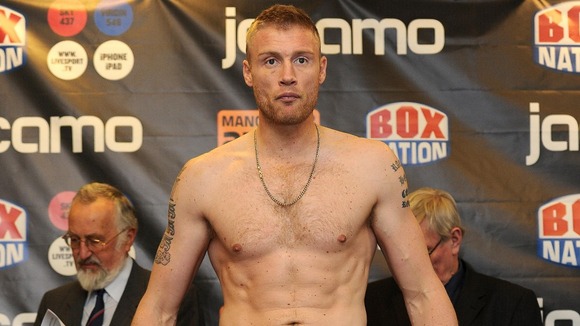 Former Ashes hero Andrew Flintoff said today that he feels the same nerves and apprehension on the eve of his professional boxing debut as he did before cricket matches.
The 34-year-old said that he would use those nerves to his advantage in his fight against American Richard Dawson at the Manchester Arena tomorrow.
A lean-looking Flintoff tipped the scales at 15st 6lb in today's weigh in, while Dawson is two stone heavier.
There's a lot of people who are passionate about boxing and they want to protect it, but hopefully they'll see with what we've done ... hopefully it will attract different spectators to boxing and it will show boxing for how hard it is, the sacrifices that fighters make and the journey they go on.
– Andrew Flintoff

Flintoff talks about his motivation to enter the ring and boxing coach Barry McGuigan comments on his protege's chances, in ITV News Correspondent Richard Pallot's video report, above.

Go to ITV Granada for more on this story.