Family 'stunned' after winning half of $588m jackpot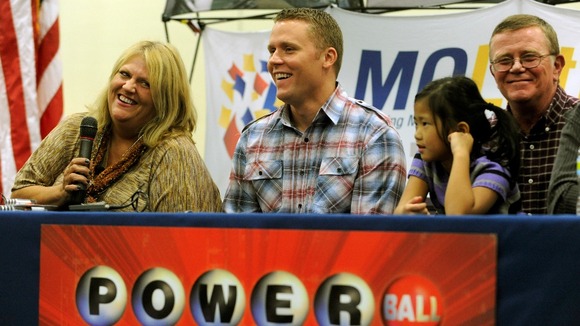 The family who claimed half of a $588 million (around £366m) jackpot said they were "stunned" by their win and added that they might buy their six-year-old adopted daughter the pony she has always wanted, according to NBC News.
The Hill family, from Missouri, were presented an oversized check after winning the Powerball jackpot.
Cindy Hill, 51, attended a press conference with her husband Mark, their three adult sons and daughter Jaiden who was adopted from China.
We're still stunned by what's happened. It's surreal and people keep asking us, 'What are you going to buy with it?' I just want to go home and be back to normal.
– Cindy Hill

Since winning the jackpot, the couple have considered adopting again, want to take Jaiden to a beach as she has never been to one and are planning a big family holiday, according to the lottery.
The pony's not going to be for a while.

I think we're going to just stick with what we have planned, and maybe after the first year, go on a big vacation.
– Cindy Hill

Cindy discovered her family had won the lottery after she dropped her daughter off at school.

She went to a store and checked the numbers in the car - startled by what she saw, Mrs Hill drove to her mother-in-law's house and asked her to double-check the ticket.
I didn't have my glasses, and I was thinking, is that the right number? Is that the right number?
– Cindy Hill

There were two lottery winners but the Arizona ticket-holder has yet to come forward, according to Powerball.

CCTV captured the moment a man claimed he had won his share of the jackpot, with the video showing him pumping his fists and showing an employee and other customers the "winning" ticket.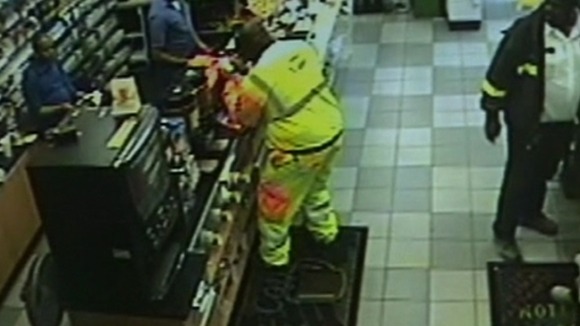 An employee at the convenience store said the man's ticket matched the winning numbers.
The $588 million jackpot is the second highest in US history, with three people winning $656 million (about £409m) in March.
The jackpot had rolled over 16 consecutive times without a winner.