England surprise New Zealand with historic rugby victory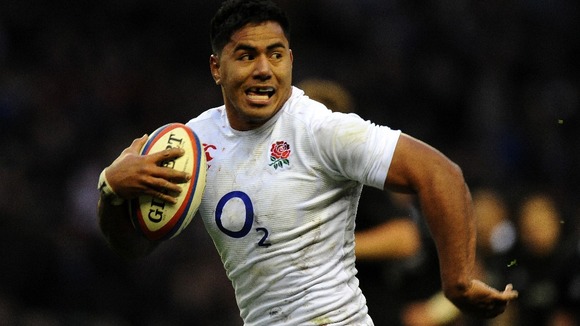 England have romped to a thrilling 38-21 historic victory over world champions New Zealand during the QBE International at Twickenham.
England scored first from a penalty in the 26th minute and never surrendered the lead, taking a 15-0 lead into half time thanks to a fine kicking display from Saracens flyhalf Owen Farrell.
The All Blacks roared from 15-0 behind after halftime with two converted tries in three minutes to close within one point, and looked set to extend an unbeaten run of 20 tests over the past 16 months.
But England scored three tries of their own - Brad Barrett with the first. Manu Tuilagi then got Chris Ashton away for his first try in 11 internationals, before Tuilagi chipped in with a try of his own.
It was the highest points tally England have ever scored against the All Blacks.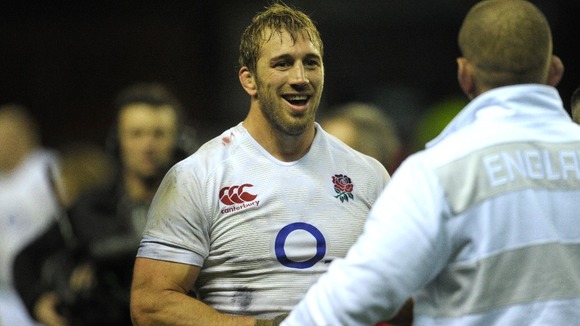 England, criticised after recent losses to Australia and South Africa for a lack of composure and creativity, stunned the visitors by unleashing the three tries to post their biggest thrashing of New Zealand in 107 years. It ended a run of nine straight losses to the All Blacks since 2003.
Playing New Zealand is always a physical challenge, but having lost their last two, it was also a mental challenge for England - to lift their game for the world champions and that is exactly what they did.
Farrell compensated for woeful tactical kicking on England's part with perfect goal kicking for a deserved 12-0 lead by halftime by landing three penalties and a dropped goal.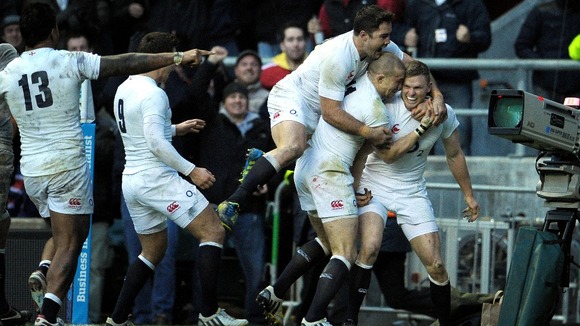 England had made most of the play, the defence quickly getting into the New Zealanders' faces to stymie attacks. Also, Farrell's counterpart, Dan Carter, unsurprisingly on the world player shortlist, surprisingly missed two penalty attempts.
England were supreme, their 38-21 win a launchpad for Stuart Lancaster's young side for next year's Six Nations.
New Zealand coach Steve Hansen hailed England as a potential World Cup winner when they host the tournament in 2015:
There were two teams capable of winning the World Cup out there. No excuses, we got beaten by the better side. This is a good England side.

You should get behind them and back them a bit. They have shown what they can do, and if you back them it will make them even more dangerous.

They thoroughly deserved their victory and should be proud of what they have achieved with magnificent football. They took the game to us from the get-go, full credit to them.
These world champion All Blacks were being talked about as one of their best sides, up there with predecessors from the late 1960s and late 1980s.
They had not lost a test in Europe in five years, and enjoyed a massive glut in experience of almost four times as many caps as England put out.
But the tyros in white finished off the All Blacks with a touch of swagger.
People had written us off. That fuelled the fire. Everyone ran out there and believed we could do it. We had a bit of luck. We had the bounce of the ball, but to beat the world champions you need a bit of that.
– England captain Chris Robshaw

Nobody was cooler than Owen Farrell, the flyhalf whose nomination this week for world player of the year was as much a shock to him as anyone else.

His goal kicking gave England the points to complement their fearless confidence against an All Black side that was struck by a virus during the week and struggled to get going in the first half.

New Zealand captain Richie McCaw said the sickness wasn't an excuse:
We just struggled to get into the game, We were on the back foot and put under pressure. Even when we got back in the game, they didn't panic. I was impressed with the way they played.
England coach Stuart Lancaster said the win bodes well for the team's future:
The performance was exactly what we had hoped for. I'm chuffed for the players. When the tough times came we stayed together. That team belief with a young England side definitely augurs well for the future.
– England coach Stuart Lancaster