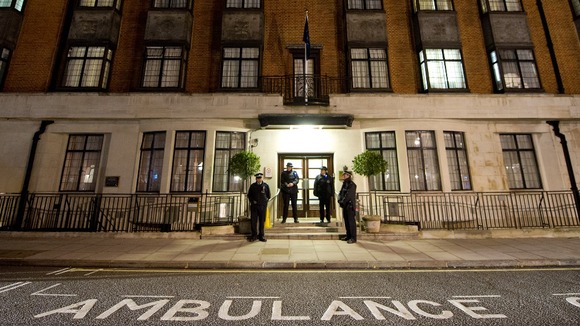 The Duchess of Cambridge is said to be "continuing to feel better" but will spend a second night in hospital being treated for acute morning sickness.
Her husband, the Duke of Cambridge, spent most of the day at her bedside at the private King Edward VII Hospital in central London.
Both she and the Duke are immensely grateful for the good wishes they have received, a spokesman for St. James's Palace said tonight.
The Duchess revealed her pregnancy on Monday after being admitted to hospital.
ITV News' correspondent Paul Davies reports:
A St James's Palace spokesman said:
The Duchess of Cambridge is continuing to feel better.

She and the Duke are immensely grateful for the good wishes they have received.

She will remain in hospital at present and will continue to be treated for Hyperemesis Gravidarum.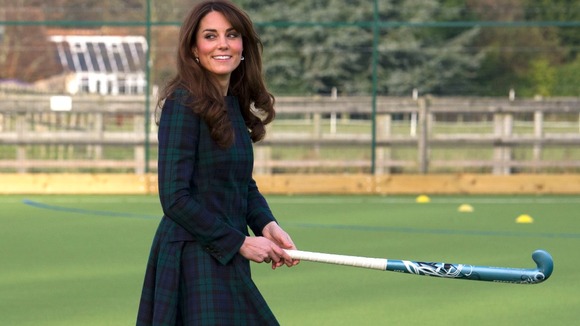 Kate has been diagnosed with Hyperemesis Gravidarum - a severe form of morning sickness.
She is likely to be on a drip so she can receive fluids intravenously to combat the effects of dehydration.
Her condition is more common in young and first-time mothers and among women carrying more than one child.
The news has prompted bookkeepers to cut the odds on the Royal couple conceiving twins. Ladbrokes announced it had slashed odds from 33/1 to just 10/1.
ITV News' correspondent Sally Biddulph spoke to one mother who has suffered from the same condition as Kate:
The Duke of Cambridge looked much more relaxed when he left the hospital this evening.
Although he climbed straight into a waiting Land Rover without stopping to speak to the assembled press, he wore a broad smile.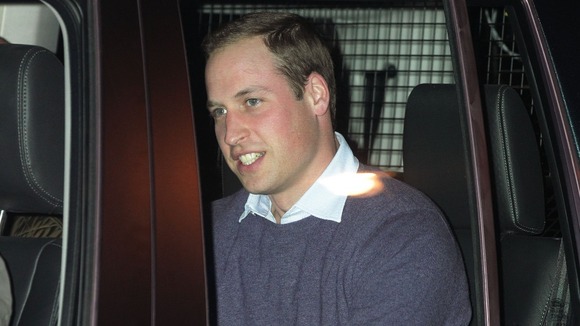 News of the Royal pregnancy has coincided with the Commonwealth realms giving their final approval for a change to the laws governing Royal succession.
The Government is now in a position to introduce a Succession to the Crown Bill that will remove the inherent bias towards male heirs to the throne.
Deputy Prime Minister Nick Clegg described the development as a "historic moment":
It is a wonderful coincidence that the final confirmation from the other realms arrived on the very day that the Duke and Duchess of Cambridge made their announcement ...

It will write down in law what we agreed back in 2011 – that if the Duke and Duchess Cambridge have a baby girl, she can one day be our Queen even if she later has younger brothers.
– Nick Clegg, deputy prime minister

The leaders of all 16 Commonwealth realms agreed to the change in principle at a summit in Australia in October 2011, but have now given their final consent.