Lorraine Kelly zip wires for Armed Forces Christmas appeal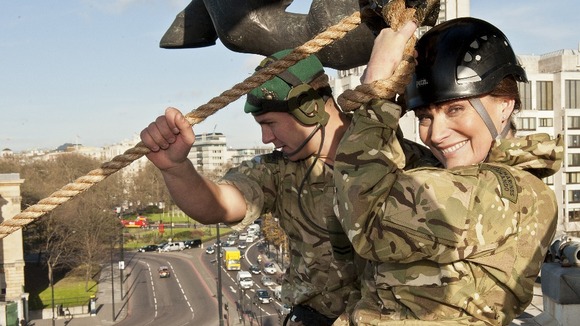 Daybreak presenter Lorraine Kelly joined members of the Royal Marines to zip wire from Wellington Arch in central London to launch the annual Christmas Box campaign for the Armed forces.
For the ninth year running UK charity, uk4u, is sending boxes around the world to members of the Armed Forces serving over seas this Christmas.
Lorraine, declared an honourary marine after her daring stunt, said she was delighted to be involved with the charity as they were capable of reaching troops all across the globe, and they made it easy for the public to show show their support:
At this time of the year, people really want to help our troops, and maybe send them a card or a present, but that can actually clog-up the system so that cards and presents from families or friends can't get through. But if you donate, and do this, it means that the boxes get through, they are stuffed full of really fantastic things that the troops really want and need, and the MOD take them out to Afghanistan, or the Falklands, or to those serving in submarines, all over the world.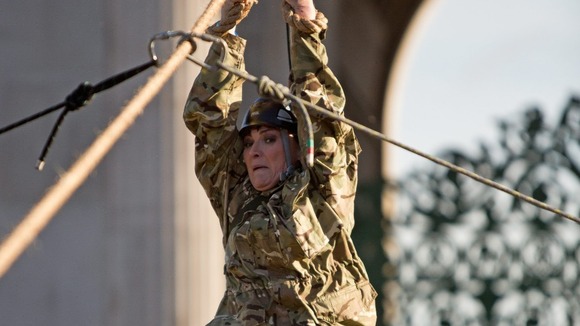 The charity provides thousands of boxes full of gifts and festive cheer to servicemen and women across the globe. The boxes contain everything from playing cards, sewing kits, and Santa hats to mints, headlights and party balloons.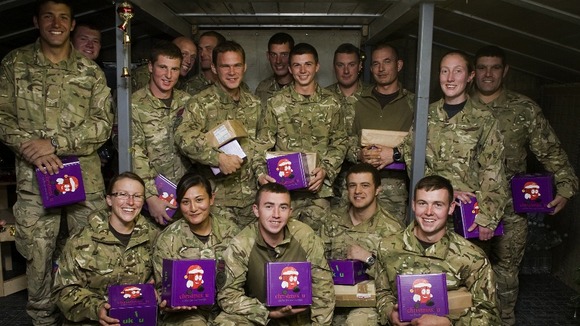 The boxes, affectionately known as "square stockings" by the Armed Forces, are not posted through the British Forces Post Office system, so they do not delay parcels from families and friends getting through.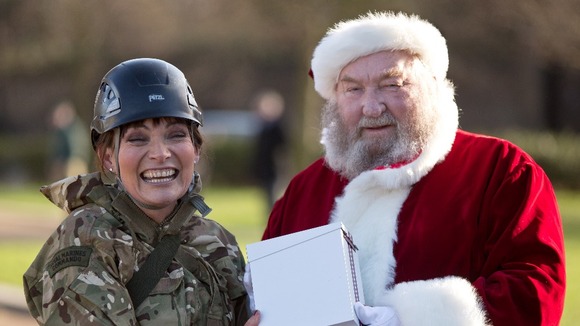 Lorraine said being involved with the charity showed her how much the Armed Forces and their families appreciate the support of the public, particularly this year, when money is tighter for most people.
She said it was "amazing" to discover that those with less money are more likely to give to charity, and that the recession was not affecting people's generosity:
What we have found, especially with charities throughout the year, is that when things are tough, that is amazingly when people give more, and it is always the people that don't have very much that give more to charity.