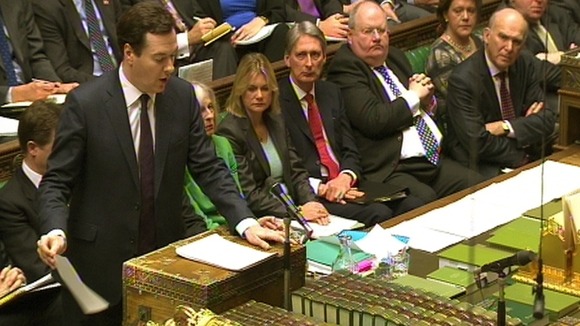 Chancellor George Osborne has announced a raft of new proposals in his Autumn Statement but how will the changes affect you?
Benefits:
Most working age benefits - including Jobseeker's Allowance, Employment and Support Allowance and Income Support - will rise by 1% for the next three years.
Pensions:
The basic state pension will rise by 2.5% next year to £110.15 a week.
The tax-free allowance for pensions will be cut from 2014/15 from £1.5 million to £1.25 million over a lifetime.
Annual allowance is to be cut from £50,000 to £40,000.
Fuel:
The planned 3p-a-litre fuel duty rise, which was set for January, has been scrapped.
Children:
£1 billion will be invested in schools, £600 million in science and £270 million in further education colleges.
Child benefit will rise by 1% for two years from April 2014.
The amount you can put in your child's Isa will rise to £3,720 from £3,600 from April 2013.
Savers:
The Chancellor announced next year's tax-free Isa limit will be increased from £11,280 to £11,520.
Houses:
George Osborne ruled out mansion tax, saying it was "expensive".
Owners of less expensive homes will, until March 2015, be able to claim support for mortgage interest if they are claiming income support.
There were no changes to stamp duty land tax or the Funding for Lending scheme.
Travel:
£1 billion will be spent on roads with the A1, A30 and M25 set for an upgrade.
The High Speed 2 rail link is to be extended to the North West and to West Yorkshire.
The government will cap rail fare hikes to 1% above inflation instead of the current 3%.
The Northern Line of the London Underground will be extended to Battersea.