Babies' ashes secretly buried in unmarked graves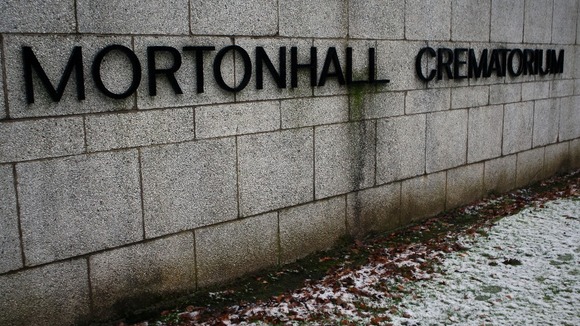 The ashes of hundreds of dead babies were secretly buried in unmarked graves at a council-run crematorium in Edinburgh, it has emerged.
Mothers and fathers whose babies were stillborn or died in the first few days were routinely told "you don't get ashes from babies" according to local charity supporting parents of those affected.
An investigation has begun. Scotland Correspondent Debi Edwards reports:
Sands Lothians, a still birth and neonatal bereavement charity that uncovered the practice, said staff at Mortonhall Crematorium lied to the parents of babies who were stillborn, or who died within six months, telling them there were no ashes, when in fact the cremated remains of their children were put into cardboard boxes and buried together in a mass grave.
The practice continued for 44 years and Sands Lothians estimates as many as 4,500 families may have been affected. The discovery was made during discussions between the crematorium's new management and Sands Lothians.
Dorothy Maitland, 57, operations manager of Sands Lothians, had her daughter Kaelen cremated at Mortonhall in 1986, and was told there would be no ashes to scatter.
She told ITV News she would have preferred to have her daughter buried when she died 26 years ago, but she believed what she was told by staff at the time.
When I was told that my baby was cremated, there were no ashes, I believed that. And for a long time after her funeral, for a long time I wish I had her buried so I would have had somewhere to go, I used to come to Mortonhall on birthdays, and at Christmas, with flowers, because I didn't know where to put them.
Mrs Maitland told The Times she was "shocked beyond belief" at the insensitivity of the staff, and she wants any council workers responsible to put "out of post as quickly as possible."
At first I defended Mortonhall. I couldn't believe the staff there would lie to me. But I went and asked the new manager why parents weren't getting the ashes. He had no idea. He has changed the policy. He just said it was down to laziness and a bad attitude.
Edinburgh City Council announced an inquiry into what happened yesterday.