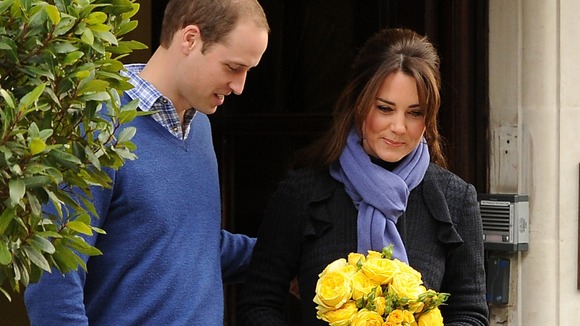 The Duchess of Cambridge left hospital today, saying she was feeling "much better", after three days of treatment for a severe form of morning sickness.
Kate emerged with the Duke of Cambridge from the central London private hospital that provided her care, carrying a bouquet of yellow flowers.
The Duchess was admitted on Monday after developing a condition known as hyperemesis gravidarum, which leaves expectant mother unable to keep solid foods or liquids down.
ITV News Royal Correspondent Tim Ewart reports:
King Edward VII Hospital also apologised earlier today after a hoax caller was put through to her ward.
One of her nurses broke the rules on medical confidentiality, giving away details about her condition over the phone.
The two Australian radio presenters who were behind the hoax have since apologised.
Kate, who is less than 12 weeks pregnant, will now have a period of rest at her home at Kensington Palace, said St James's Palace.