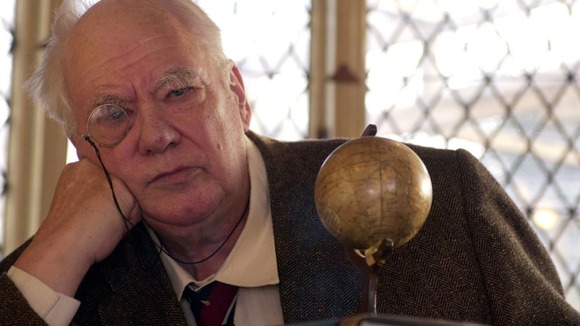 Astronomer Sir Patrick Moore, who presented The Sky At Night since 1957, has died today aged 89.
The broadcaster "passed away peacefully at 12.25pm this afternoon" at his West Sussex home, a group of his friends and staff said in a statement.
After a short spell in hospital last week, it was determined that no further treatment would benefit him, and it was his wish to spend his last days in his own home, Farthings, where he today passed on, in the company of close friends and carers and his cat Ptolemy.

Over the past few years, Patrick, an inspiration to generations of astronomers, fought his way back from many serious spells of illness and continued to work and write at a great rate, but this time his body was too weak to overcome the infection which set in, a few weeks ago.

He was able to perform on his world record-holding TV Programme The Sky at Night right up until the most recent episode.

His executors and close friends plan to fulfil his wishes for a quiet ceremony of interment, but a farewell event is planned for what would have been Patrick's 90th birthday in March 2013.
ITV News's Damon Green reports on the life of the astronomer and broadcaster.
Sir Patrick, who celebrated the 55th anniversary of The Sky At Night in April, had battled ill health in recent years.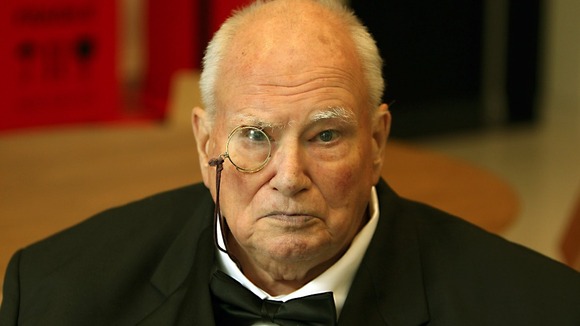 The stargazer had become wheelchair-bound and unable to look through a telescope.
He died after failing to fight an infection.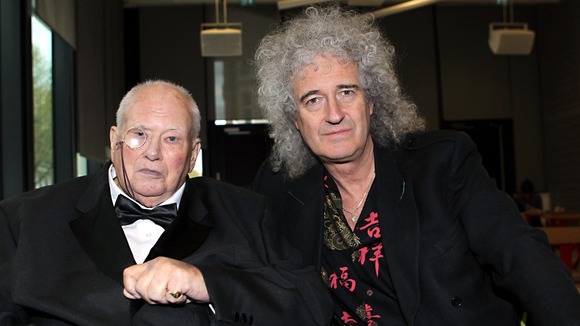 Queen guitarist Brian May paid tribute to a "dear friend and a kind of father figure to me".
Patrick will be mourned by the many to whom he was a caring uncle, and by all who loved the delightful wit and clarity of his writings, or enjoyed his fearlessly eccentric persona in public life.

Patrick is irreplaceable. There will never be another Patrick Moore. But we were lucky enough to get one.
– Queen guitarist Brian May

Tributes were also paid to Sir Patrick on Twitter:

Very sad news about Sir Patrick. Helped inspire my love of astronomy. I will miss him!

Our fondest memory will always remain eating astronomers chilli with Patrick Moore & @drbrianmay at 3am during a Perseid shower. A legend.

RIP Patrick Moore - you taught me to look up x

At a party celebrating the 55th anniversary of the BBC programme, Sir Patrick said he hoped the stargazing series would continue "indefinitely".
I'm absolutely staggered. I never thought when I began doing television shows that I'd be on for another year, let alone 55 years.

I didn't know if I was going to be good enough or if the subject matter would hold up. I think I'm exactly the same now as I was when I started. I just haven't got the voice I once had.
– Sir Patrick Moore

The last programme was broadcast on Monday.

Since the show began in 1957, Sir Patrick had only missed one episode when he was struck down by food poisoning.

The show's guest included many prominent scientists as well as astronauts Neil Armstrong and Buzz Aldrin.

But the demands of live television have led to the occasional blooper, with Sir Patrick famously once swallowing a fly live on air.