The day in pictures - 10th December 2012
Zurich, Switzerland
Children play with snowballs as they walk between trees on a winters day in Zurich.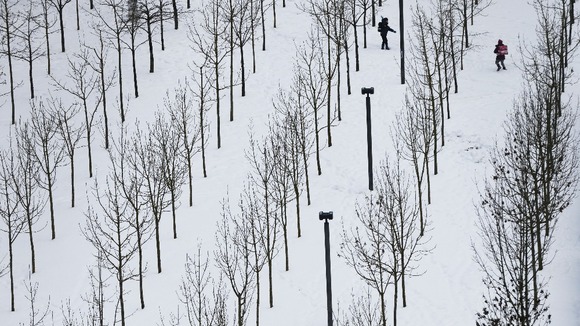 Baghlan, Afghanistan
German soldiers dressed as Saint Nicholas and Father Christmas's little helpers walk to distribute gifts at the combat outpost, near Baghlan, northern Afghanistan.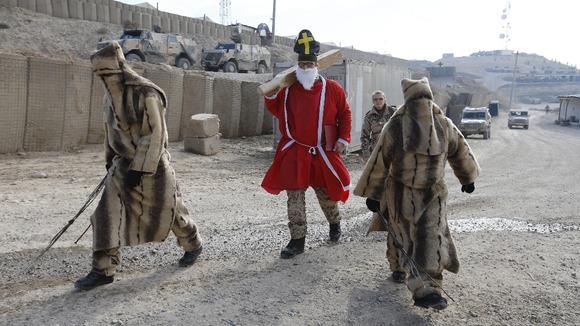 Kochi, India
Tourists and locals walk past a Father Christmas statue placed on a beach for a film shoot in the southern Indian city of Kochi.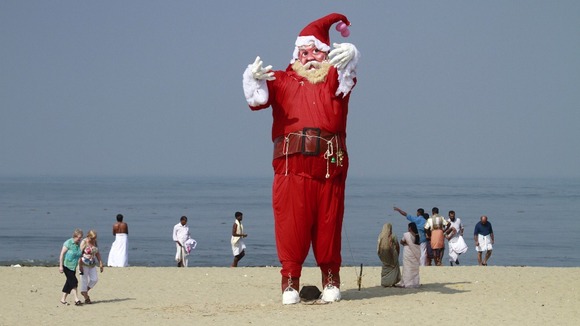 Toronto, Canada
A well-dressed monkey escaped from its crate in a car and then roamed an Ikea car park in Toronto, Canada. The animal later trended on Twitter.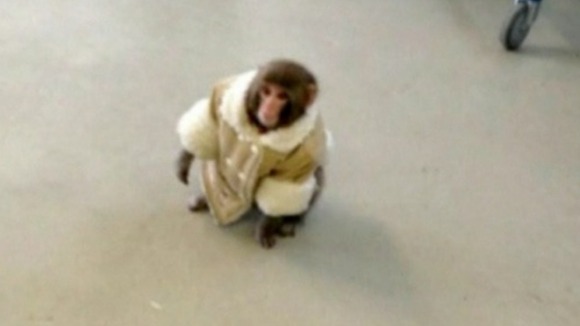 Dublin, Ireland
Two young girls cover their ears during a carol service at the Mansion House in Dublin.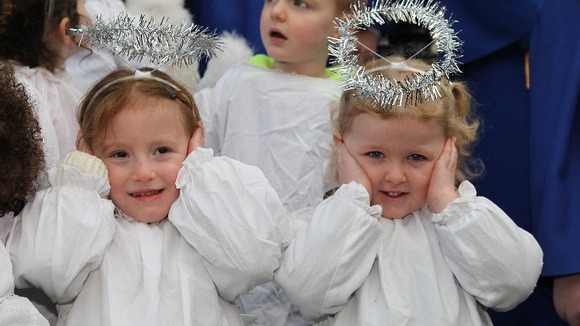 New York, USA
Tyson Chandler from the New York Knicks warms up prior to the tip off against the Denver Nuggets in their NBA basketball game at Madison Square Garden in New York.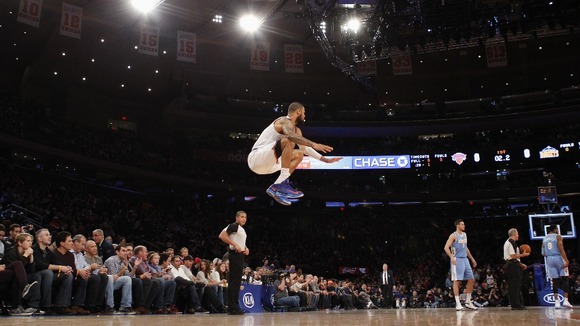 Buenos Aires, Argentina
Argentina's President Cristina Fernandez de Kirchner (right) greets a performer from the dance group El Choque Urbano, who is hanging from a structure, during a rally to celebrate the Day of Democracy and International Human Rights Day outside the Casa Rosada Presidential Palace in Buenos Aires.