The day in pictures - 11th December 2012
Rio de Janeiro, Brazil
The Christ the Redeemer statue casts a shadow on passing clouds atop of Corcovado mountain in Rio de Janeiro.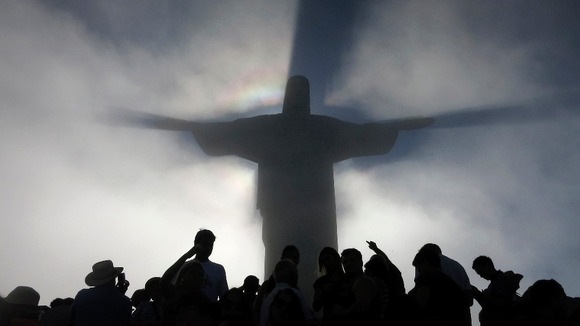 London, England
The disappearance of house and car keys in a London neighbourhood raised fears that a thief was operating in the area, until it was discovered that the culprit was a cat with a magnetic collar.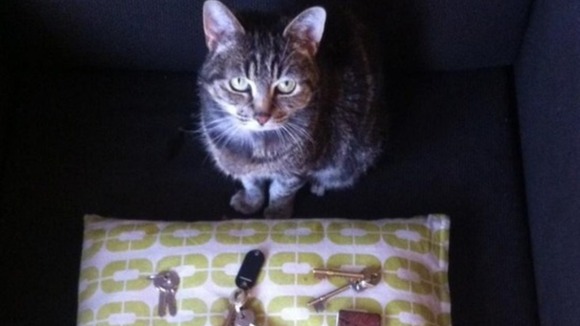 Seoul, South Korea
A diver dressed in a Santa Claus costume swims with sardines during a promotional event for the Christmas "Sardines Feeding Show with Santa Claus" at the Coex Aquarium in Seoul.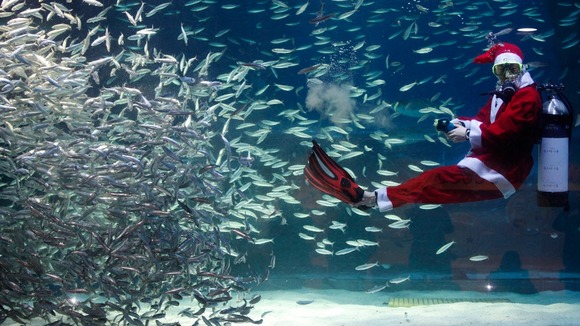 Bristol, England
A jogger and his dog pass through Ashton Court Estate in Bristol, where temperatures dipped to -3 in the city.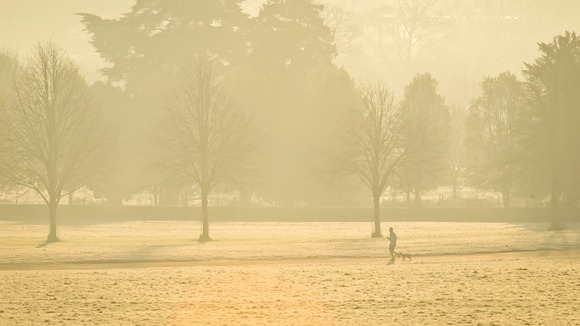 Kabul, Afghanistan
A boy carries his sister on his back in Kabul, Afghanistan.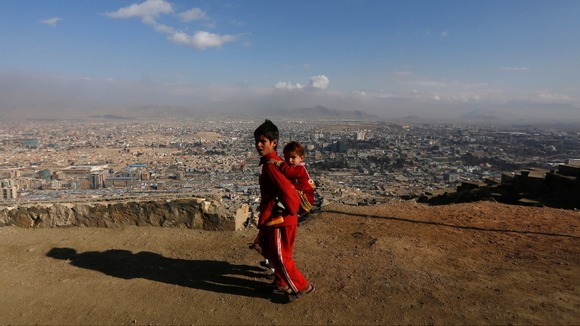 Kiev, Ukraine
A woman walks with a purple umbrella during heavy snowfall at a park in Kiev.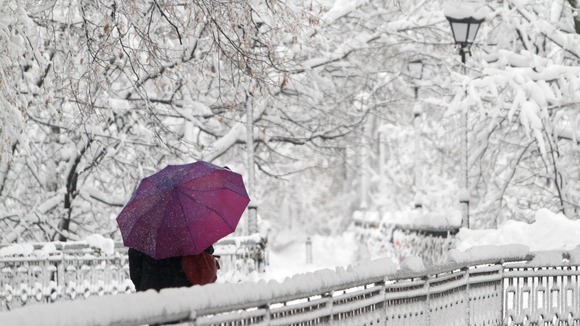 London, England
A 50 foot rubber duck floats down the Thames to celebrate the launch of Jackpotjoy.com's new Facebook Fundation, a bursary granting funds and rewards for daft ideas to encourage Brits to have more fun.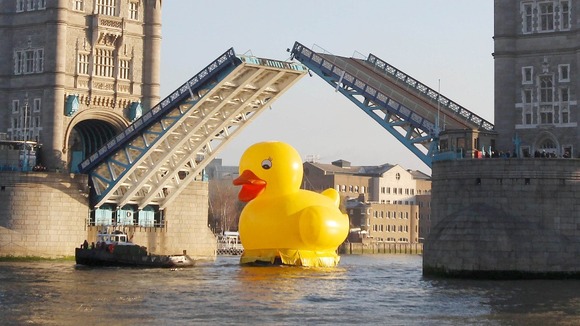 Antipes, France
The polar bear named Rasputin swims in his tank as a man dressed as Santa Claus poses at the Marineland Aquatic Park in Antibes.