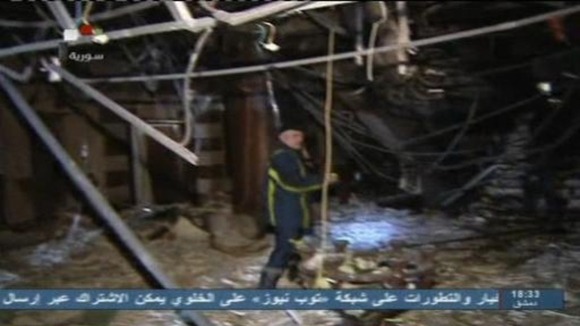 Syria's President Assad was this evening reported to be using a new weapon in the war on his own people.
According to US Officials tonight, the Syrian regime has in recent days fired tactical, ballistic missiles including up to eight Scuds at insurgent targets in the north of the country.
Assad's forces have relied on artillery, helicopters and attack jets in the past. However, the lightly armed rebels are increasingly obtaining better weapons to fight back, including the ability to shoot down aircraft.
The US have described the use of missiles as another escalation in the 20-month civil war.
The rebels battled President Assad's troops on the outskirts of his Damascus power base. The advancements made over the past two weeks have prompted international allies to consider the civil war to be entering a decisive phase.
In Damascus a car bomb and two other explosions hit the main gate of the interior ministry, which according to Lebanon TV, killed four people.
It comes as America throws its diplomatic weight behind the Syrian opposition coalition, the announcement was made by President Barack Obama.
We've made a decision that the Syrian opposition coalition is now inclusive enough, is reflective and representative enough of the Syrian population that we consider them the legitimate representative of the Syrian people.
While recognising the name 'rebel umbrella group', America has at the same time designated one extremist militia as terrorists, believing this fraction known as al-Nusra as a mask for al-Qaeda.
But Syrian opposition figures accuse Washington as falling for the regimes propaganda:
There are some elements that have been superimposed by the regime in order to damage the reputation and the image of one of the most effective fronts out there which is al-Nusra.
– Yaser Tabbara, Syrian National Council

Today, many of those with a stake in Syria have been meeting in Morocco to try and chart a way forward. A gathering of leaders that may do little to change the course of the war.

America's twin diplomatic moves of recognising some rebels and blacklisting others, is a belated attempt to influence the 'end-game' in Syria.

The White House has no 'good options' but it does have an overriding priority to ensure that an extremist Islamist militia like al-Nusra does not hi-jack the revolution or gain access to power in the chaos of post-Assad Syria