Putting young drivers to the test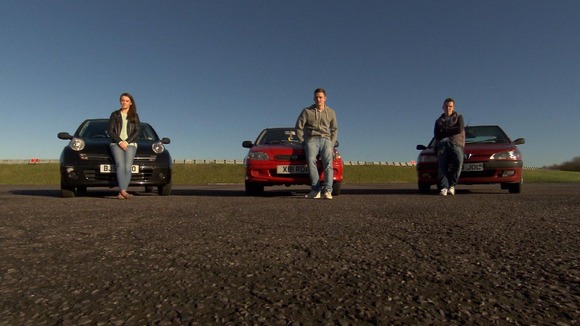 The number of people killed or seriously injured on Britain's roads has gone up for the first time in a decade – but it is the high number of accidents involving young people that is causing concern.
Last year, 25,000 people were killed or seriously injured in road accidents.
One in five involved a young driver.
Only one in eight drivers are under 25, yet they make up a third of those who die on our roads.
Reporting for the Tonight programme, Jonathan Maitland spoke to David Chappell. Eight years ago he was involved in a serious car accident which left him with a brain injury.
Aged 18, he was confident he could handle his car and raced a friend home from work when he lost control on a bend, flipped the car over and once upside-down hit his head on the ground via the open sunroof.
His mum Alison spent several months at his hospital bedside. Even after years of treatment, she says he will never be the same again.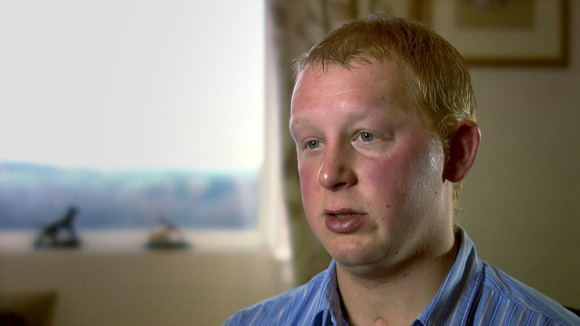 Forty per cent of seventeen-year-old males will have an accident in their first six months of driving.
The biggest cause of accidental death for teenagers is actually driving and yet most parents and most teenagers aren't aware of that."
– Edmund King, President of the AA

Experts say other road-users are being put at risk – and blame two factors: too much confidence, and too little experience.
They just do not have the same grasp of driving skills as older drivers and they crash in situations that an older driver wouldn't crash in."
– Dr Sarah Jones, Cardiff University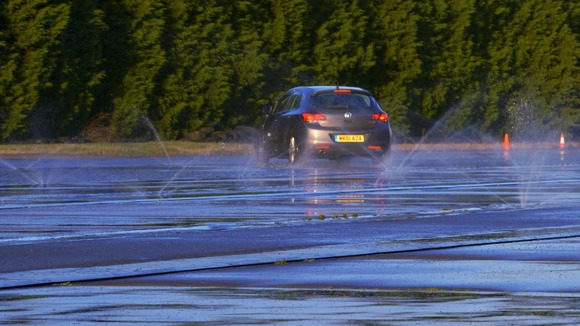 We put three young drivers to the test.
All passed their driving test within six months and all rated their driving abilities from an eight to a nine out of 10.
Peter Rodger of the Institute of Advanced Motorists tested their abilities on parking, handling in icy and wet conditions and driving at night on country roads.
All had some awakening results.
Coupled with that lack of experience, is an attitude towards risk taking particularly amongst young males.

Their brains aren't fully developed at the age of seventeen, the part of the brain that actually can put into context the risk you are taking when you are overtaking on a rural road."
– Edmund King, President of the AA

Two years ago, nineteen-year-old Robert Turnbull lost control of his car on a country road and crashed.

His fifteen-year-old girlfriend Natalia - who was in the passenger seat – was killed.

We spoke to Natalia's mother Tammy Wiley and sister Laura who have been left devastated.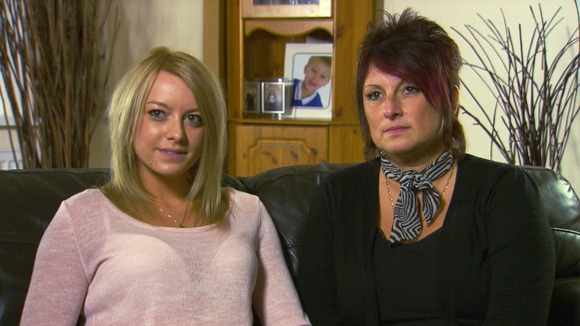 You cannot explain the pain.

Something has got to change.

We've got this pain for the whole of our family for the rest of our lives.
– Tammy Wiley

It was a cold winter's evening in January 2011 when Robert picked up Natalia and set off on a short journey.

Driving through winding country roads, Robert was speeding at over seventy miles an hour.

He attempted to overtake another driver but failed to see a vehicle travelling in the opposing direction.

In turning back behind the car he was following he lost control of the car because of his speed, hitting the grass verge, causing the car to roll several times – fatally injuring Natalia.

He pleaded guilty to causing death by dangerous driving and is now serving a five-and-a-half year prison sentence.

The Association of British Insurers recognise young drivers are the most at risk and propose that the way young people obtain a licence should change.

Instead, the UK would have a graduated drivers licence – a radical five point plan that would work like this:
A 12 month learning period
A lowering of the age at which you learn to drive to 16 and a half
And for a limited period:
A restriction on the number of young passengers
A ban on driving at night between 11pm-4am
Zero tolerance on alcohol
They argue that countries that have similar systems in place, such as New Zealand, Australia, Canada and the US saw reductions in accidents relating to young drivers once it was introduced.
There are some key risk factors that young people face.

One is driving at night and the other is driving with passengers in the vehicle with them, particularly other young people.

What we need to do is get a system in place that enabled young people to be safe young drivers.
– James Dalton, Association of British Insurers

But opponents have doubts over how these rules would be enforced.

Those in favour, however, say this system allows new drivers to build up their skills and experience gradually.

Another technique to monitor young drivers, as well as lowering their premiums is telematics technology.

250,00 black boxes have been fitted to young drivers' cars by their insurance companies so far.

It analyses speed, cornering, braking, acceleration and the time of day the car is driven.

It then scores the driver from one (low) to five (high) for each behaviour; if they score well, they will receive money back on their insurance.

An analysis of 10,000 young driver claims by Co-operative Insurance shows that those with telematics or 'black box' insurance are 20% less likely to have a car crash than those with standard insurance.

From December, a new ruling will ban insurance companies from charging insurance on the basis of gender and the insurance industry are braced for an increase for young female drivers.

**

Tonight: Putting Young Drivers to the Test is on ITV1 this evening at 7.30pm**