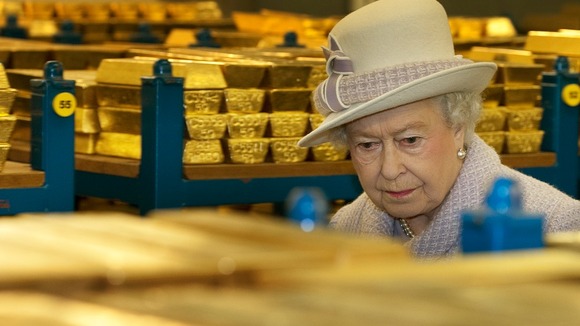 The Queen has suggested that the 2008 financial crisis was partly brought about by complacency in the City and a regulator that "didn't have any teeth."
Royal Correspondent Tim Ewart reports:
Speaking to staff after a tour of the Bank of England, she is heard to ask:
But people had got a bit...lax, had they?
"A lot was going on under the surface that perhaps regulators weren't so focussed on," she is told. She replied:
The Financial Services - what do they call themselves, the regulators - Authority, which was really quite new...it didn't have any teeth.
The Financial Services Authority (FSA) responded to say they agreed with the Queen. In a statement released this evening they said:
We've widely acknowledged that the regulatory approach before the financial crisis in 2008 was flawed and has since been completely changed.

Parliament is now awaiting Royal Assent for the Financial Services Bill, which will determine the powers for the new regulators that will be created next year.
The Bank of England said they were "very grateful to Her Majesty" for taking "such an interest in its work".