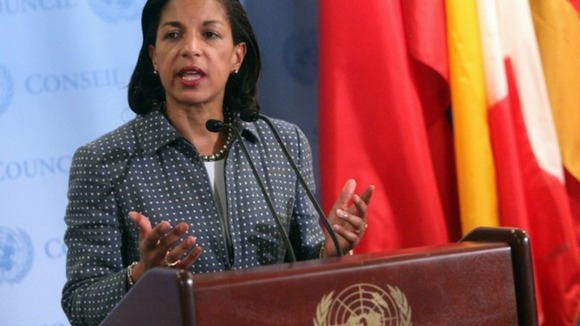 The US ambassador to the UN Susan Rice has announced she is withdrawing from the race to succeed Hillary Clinton as US Secretary of State.
Rice said in a letter to President Barack Obama that she was "convinced the confirmation process would be lengthy, disruptive and costly".
Pressure had been building on Rice after she admitted releasing incorrect information following the September attack on the American consulate in Libya.
ITV News' Robert Moore reports:
President Obama said he accepted Rice's decision, but criticised the "unfair" recent attacks against her:
While I deeply regret the unfair and misleading attacks on Susan Rice in recent weeks, her decision demonstrates the strength of her character, and an admirable commitment to rise above the politics of the moment to put our national interests first.
– Barack Obama

The withdrawal of Rice is thought to pave the way for Senator John Kerry to "report for duty" as America's next Secretary of State.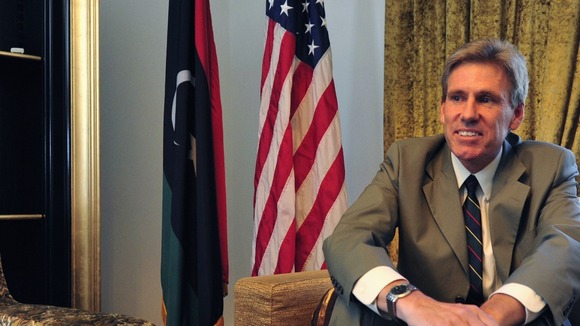 The attack on the US consulate in Benghazi on 11 September left four Americans dead including the ambassador to Libya, Christopher Stevens.
Rice initially said the attack had followed protests over an anti-Islamic film, but later intelligence reports suggested a possible al-Qaeda connection.
Rice admitted her mistake in late November, but several Republican senators said questions remained unanswered.
Following Rice's withdrawal from the race, one of her most prominent opponents, Senator Lindsey Graham, said:
I respect Ambassador Rice's decision.

When it comes to Benghazi I am determined to find out what happened - before, during, and after the attack.

Unfortunately, the White House and other agencies are stonewalling when it comes to providing the relevant information.