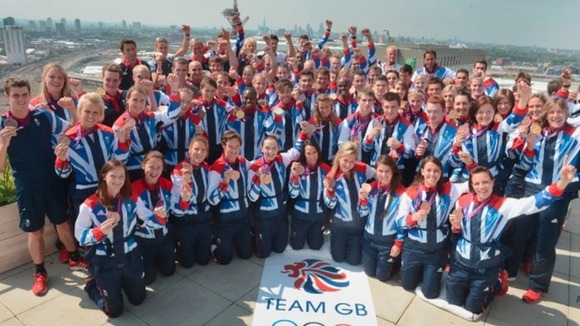 UK Sport has announced a record pot of £347m of Olympic and Paralympic sports funding to be distributed in the run-up to the 2016 Rio de Janeiro Games.
Cycling, rowing, boxing, athletics and gymnastics have seen funding increases, but some sports such swimming,basketball, volleyball and handball are paying the price for missing medal targets.
Full breakdown of Olympic and Paralympic funding for Rio 2016
Boxing received the biggest funding increase of 44% increase, to £13.8m, though £9.55m is conditional on the sport resolving some internal issues.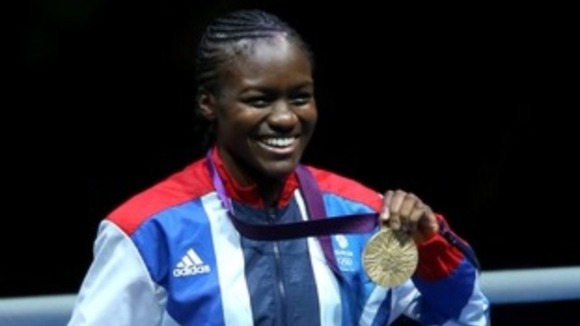 ITV News' Damon Green reports:
Cycling is up to £30.6m from £26.3m
Athletics has a £1.7m increase to £26.8m
Rowing up from £27.3m to £32.6m
Gymnastics up from £10.8m to £14.5m
Investment in Paralympic sport has also risen dramatically, up 43% on London 2012.
After a disappointing showing in the pool at London 2012, swimming funding has been cut by 15% to £21.4m from £25.1m.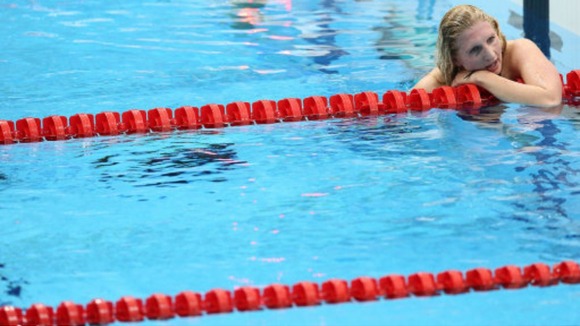 David Sparkes, chief executive of British Swimming said:
While disappointed with the award for swimming, we recognise we need to rebuild confidence that we can deliver medals at Olympic level consistently before we can demand more investment.
Basketball, handball, wrestling and table tennis, failed to secure any investment.
British Basketball performance chairman Roger Moreland reacted angrily to the announcement, describing the action as "devastating" and that previous investment had been a "waste".
He added: "It doesn't seem much of a legacy from 2012 to dash the hopes and aspirations of a sport whose heartland is founded in Britain's inner cities."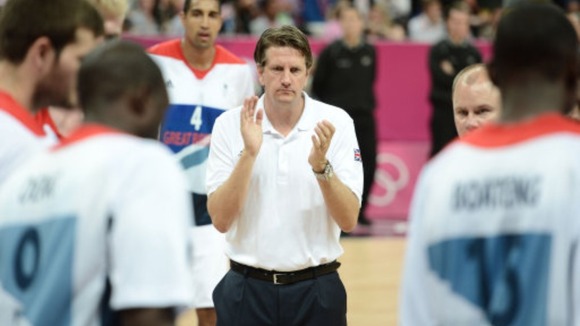 Many athletes took to Twitter, to express their delight at the funding increases:
Very happy that @teamgbtaekwondo have secured a 42.7% increase. Well done to all of us. We've had an amazing 4 years..here's to the next 4
Biggest percentage increase in funding (53.6%) out of all sports going into Rio 2016 for @gb_wpolo_girls. Awesome news! #LetsGoGirls
Others including handball player, Chris McDermott, expressed their disappointment after finding out their sport's funding had been cut or withdrawn.
I'm devastated. Absolutely gutted. Gave everything for 7 years now we've been chopped.
I thought the attitude to minority team sports was changing. #sillyme
UK Sport's chief executive said that while the decisions "were not easy to make", they would ensure the priority was to get the "right resources to the right athletes".
To ensure a high performance legacy from London 2012, whereby we can aspire to replicate the inspirational performances in London in four years' time in Rio, UK Sport's priority for this investment was to get the right resources, to the right athletes, for the right reasons.

"While these decisions have not been easy to make, we are ensuring that every athlete with medal potential for Rio 2016 or 2020 is supported, whether through their sport's World Class Performance Programme or through our new, more flexible, small squad investment option."
– UK Sport chief executive Liz Nicholl
When you host an Olympic Games you have to put teams out in every sport.

The funding for Rio is done on a performance basis and there is not a lot of point at this level in funding teams who are not going to qualify for the Olympics because as we saw this summer, what everyone likes to see is a successful Team GB.

You have to make hard choices.
– Minister for Sport, Hugh Robertson