UN launches massive aid appeal for Syrian refugees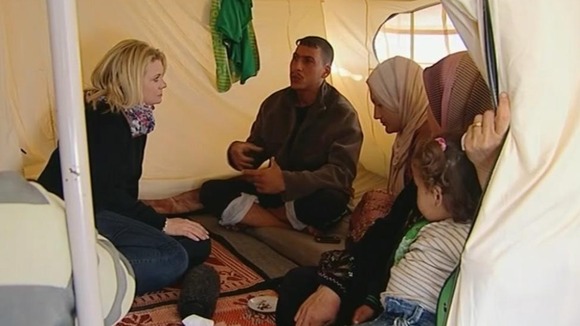 The United Nations has launched its biggest humanitarian appeal in the wake of Syria's refugee crisis caused by the ongoing conflict in the country.
The UN is appealing for more than $1.5 billion (£920 million) to fund aid efforts for those affected by the conflict in Syria for the next six months, as the situation "dramatically deteriorates".
The UN wants to raise $519.6 million to help 4 million people within Syria and a further $1 billion to meet the needs of up to 1 million Syrian refugees in five other countries until July 2013.
ITV News Correspondent Emma Murphy reports from Jordan, in the second part of her series on Syrian refugees:
Panos Moumtzis, UNHCR regional refugee coordinator, told a Geneva briefing earlier today:
The grim situation inside Syria has a direct impact on refugee outflows to the neighbouring countries.

I just came from the borders where I was shocked again one more time to hear the horrific stories that refugees tell us about their experiences - fleeing violence, fleeing insecurity.

We're talking about women and children, entire villages that are uprooted and flee to safety to the neighbouring countries.
More than 525,000 Syrians have already been registered as refugees abroad and the UN refugee agency estimates another 1 million will need help in five countries in the first half of 2013.