The day in pictures - 20th December 2012
Glasgow, Scotland
Lieutenant Commander Tim Davey, Commanding Officer of HMS Blyth, is welcomed home by his daughters Lauren Davey and Ellen Davey.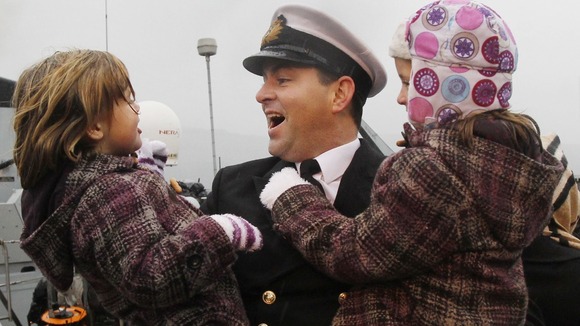 Ashkelon, Israel
A man holds his kite on a windy day at the beach, winds reached speeds of up to 35 knots along the coast in Israel today.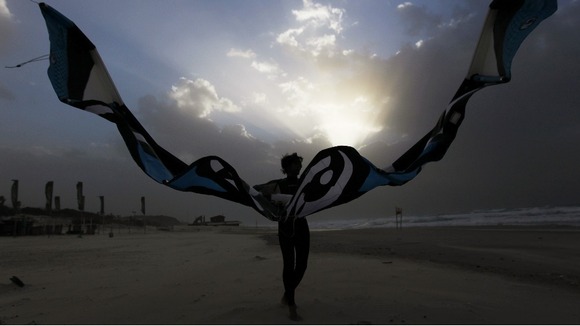 York, UK
The annual Christmas Poultry Sale of turkeys, geese, chicken and ducks took place at York Auction Centre, Murton, York today.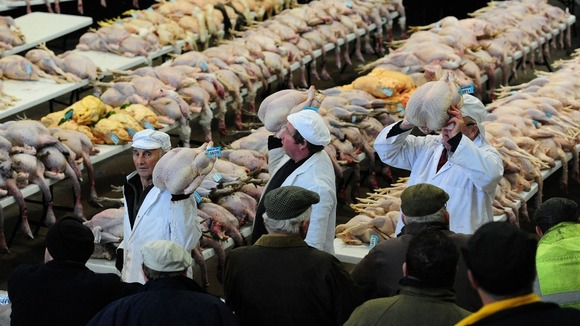 Ghouta, Syria
An unexploded ordnance lies embedded in the street in the Ain Terma area in Ghouta, east of Damascus.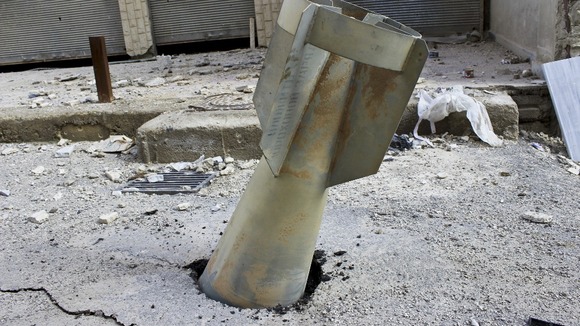 Newcastle, UK
Winter weather hits the northeast as fears of flooding continue in Hampshire - see below.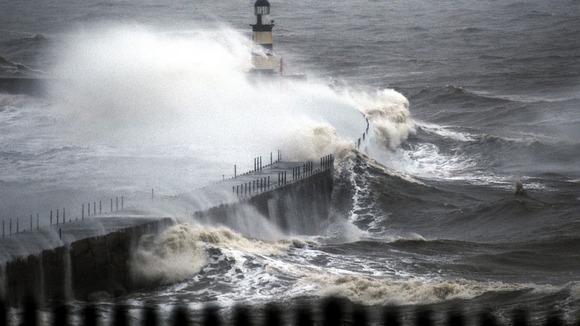 Santo Domingo, Dominican Republic
A police officer watches as confiscated drugs are set on fire inside a military base.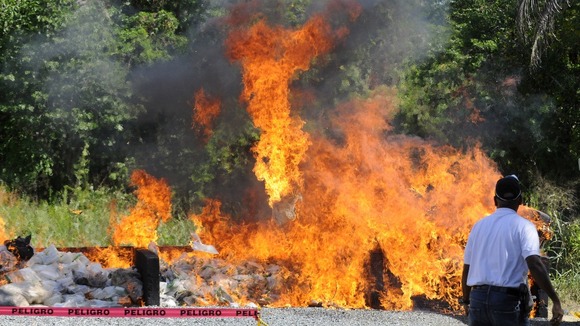 Hampshire, UK
Rising flood waters surround a property in Emsworth, Hampshire. The village of Wallington, also in Hampshire, is to be evacuated by the council and emergency services due to a failure in the flood defences.