Obamas' festive message: Michelle and I want to wish you a Merry Christmas'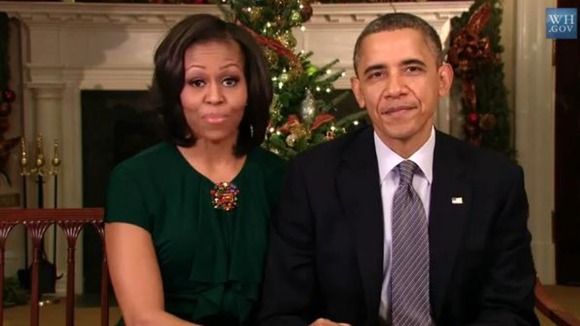 US President Barack Obama and First Lady Michelle Obama have recorded their annual Christmas message.
In the video, they wish everyone a Merry Christmas and thank America's troops and their families for their service.
Let's give thanks for our veterans and their families, and let's say a prayer for all our troops - especially those in Afghanistan - who are spending this holiday overseas, risking their lives to defend the freedoms we hold dear.
– President Obama