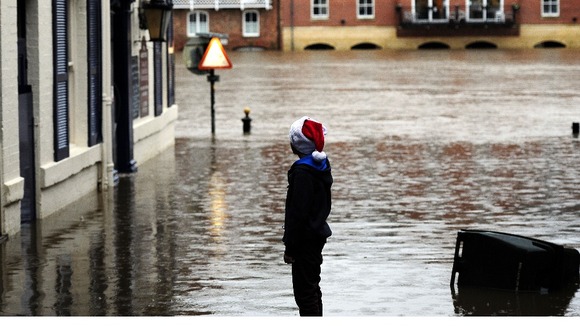 Extreme weather conditions have put a dampener on Christmas preparations for many, as the Environment Agency announced floods are expected in more than 150 areas across the UK.
Heavy rain in the southwest led the agency to issue six severe flood warnings - where there is a danger to life - in Cornwall and Devon.
Braunton, in north Devon, where two of the severe flood warnings were issued, saw homes and businesses deluged by rain after the River Caen burst its banks.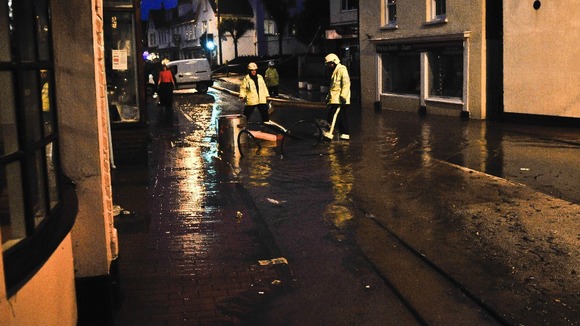 A £1.2 million defence scheme completed in the town in June was meant to ensure that the chance of flooding was reduced from one in 20 in any one year to one in 100.
ITV News' Martha Fairlie reports.
Pub landlord Mark Ridge, 37, took on the London Inn seven months ago with his wife and two children, spending £90,000 renovating it. He said the flood has been devastating for his family.
We were hoping this weekend would be our bumper weekend, to carry us through January, February, trade-wise, but it's just killed it now.

You just can't put words to it how devastated you are - you work hard all year round and this happens three days before Christmas.
– Mark Ridge

Residents of Helston, Cornwall, were briefly evacuated from their homes while Cornwall Fire and Rescue Service pumped out flood water.

Emergency rest centres being set up at Lostwithiel Community Centre, Liddicoat Road and St Winnow School, Polscoe Rd #ccfloods

The Environment Agency said there was a heightened flood risk across Cornwall, Devon, Somerset, Dorset, Bristol, Hampshire, the Isle of Wight, West and East Sussex, North Yorkshire, South Wales, Ceredigion and Gwynedd.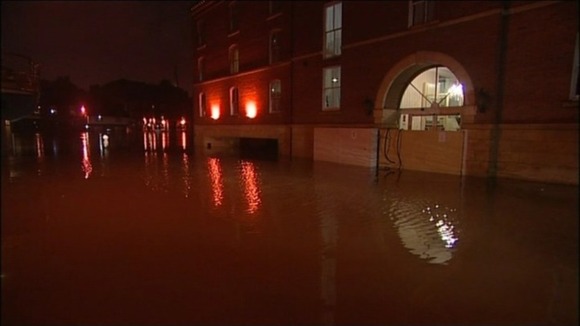 Villagers in Rolleston, Nottinghamshire, were forced to create their own flood defences by building a clay bank outside their homes and roads in York were closed as flood water covered the city centre.
In Scotland, 17 flood warnings - mostly in Tayside - and 15 flood warnings were issued by the Scottish Environment Protection Agency.
In the daytime tomorrow there will be further rain for the bulk of Scotland but most of the country will be dry and mild.

But there's a likelihood of another area of heavy rain tomorrow night moving across all of southern England, potentially increasing the problems in south-west England.
– MeteoGroup forecaster Tony Conlan

Read how weather has disrupted the travel network across the UK.