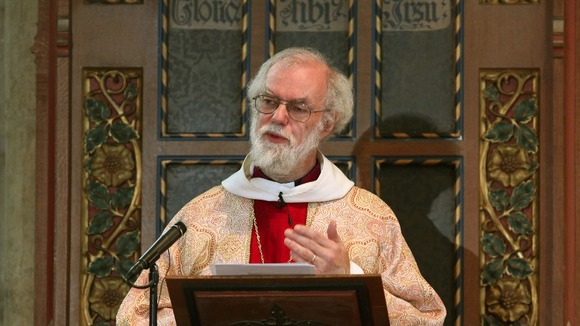 The Archbishop of Canterbury has delivered his final Christmas Day sermon from Canterbury Cathedral before he steps down at the end of the month.
Dr Rowan Williams, described how he has been inspired by meeting people who have experienced great suffering, such as victims of violence or injustice.
I have had the privilege of meeting as Archbishop over these ten years; and in their willingness to explore the new humanity of forgiveness and rebuilding relations, without for a moment making light of their own or other people's nightmare suffering, or trying to explain it away, these are the ones who make us see, who oblige us to turn aside and look, as if at a bush burning but not consumed."
ITV News' Nick Thatcher reports
The Archbishop also reflected on the "deeply painful aftermath" of the General Synod's vote against allowing women to become bishops last month and how it has damaged the credibility of the Church of England.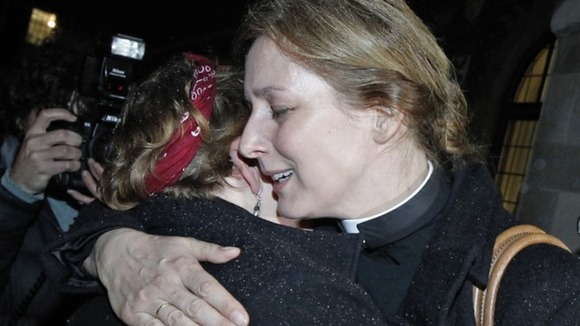 But he pointed out a reason to be positive, in the recently published census statistics, which indicated that 59% of people still identified themselves as Christian.
Dr Williams urged people to "join the human race" this Christmas and become agents of transformation and renewal.
Go and join the rest of the human race and acknowledge who you are.

That's the truest heroism and the hardest. It's a foreshadowing of the New Testament invitation: repent and believe and be baptised.

Turn round and look where you've never looked before, trust the one who is calling you and drop under the water of his overflowing compassion.

Be with him. Join the new human race, re-created in the Spirit of mutual love and delight and service.
The Archbishop's Christmas sermon was also live-tweeted for the first time today, along with that of other senior church figures such as the Archbishop of York, Dr John Sentamu.
ABC: If we find the freedom to stop and turn aside, then the world itself begins to turn into renewal #CSWC
Churchgoers in the 16,000 parishes of the Church of England were also encouraged to tweet the meaning of Christmas using the hashtag #ChristmasStartsWithChrist or CSWC.