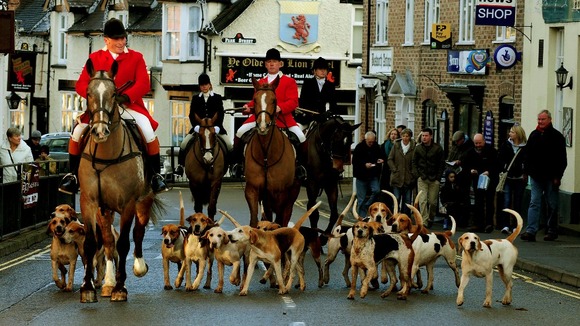 The Environment Secretary, Owen Paterson, appears to have ruled out bringing a vote on the hunting ban before the Commons next year.
Speaking to The Telegraph, Mr Patterson signalled there was no imminent prospect of a vote on repealing the law. Mr Paterson, a keen supporter of country sports including hunting said:
There's only a point having a vote if you're going to win. At the moment, it would not be my proposal to bring forward a vote we were going to lose. There needs to be more work done on Members of Parliament.

It is our clear intention to have a free vote but we need to choose an appropriate moment.
– Owen Paterson, Environment Secretary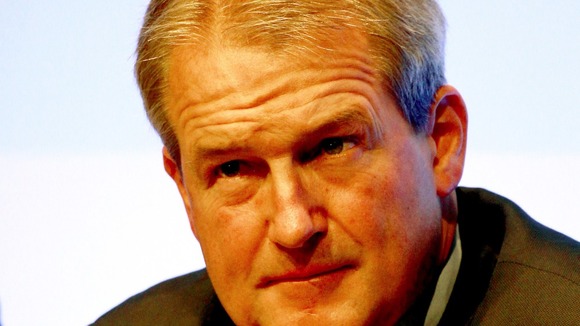 An estimated 300 Boxing Day hunts gathered up and down the country despite the ban on hunting with dogs that was passed under Labour in 2005.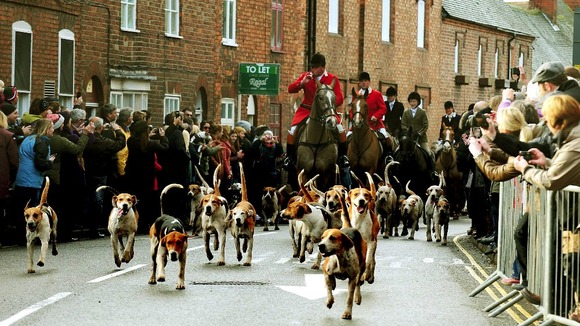 Campaigners have said that enforcing the restriction wastes police time, and suggest some officers turn a blind eye to breaches of the law.
Joe Duckworth of the League Against Cruel Sports said they would be stepping up their campaign against hunts which broke the law. Speaking to the BBC Radio 4's Today programme:
We have invested £1 million in recruiting new professional investigators who are out in the field, many of them ex-police officers, and we have quadrupled the number we have out there, in the field, trying to catch these people hunting illegally.
– Joe Duckworth, League Against Cruel Sports

But David Cameron has been accused of dragging his heels over acting on the coalition agreement promise of a free vote on overturning the ban.

ITV News' Political Editor Chris Ship reports:

The executive chairman of the Countryside Alliance, Sir Barney White-Spunner, said he believed the ban on hunting would eventually be lifted, although he accepted it was not an immediate priority for the government.

Mr White-Spunner told the BBC Radio 4 Today programme:
We know that actually if you are going to go for some form of repeal then it would probably take another huge amount of time at a time when the Government and parliament has got other priorities.

I think people are absolutely sensible and mature about that but I am absolutely confident the Act will be repealed. In the meantime, the country people trust the Prime Minister will deliver what he can.
– Sir Barney White-Spunner, executive chairman of the Countryside Alliance

Many Conservatives would support the repeal, but most Labour and Liberal Democrats are still in favour of the ban.