The best viral videos of 2012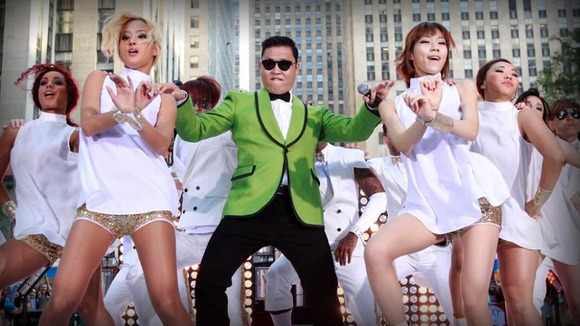 Gangnam Style
2012 has undoubtedly been the year of "Gangnam Style." This video by South Korean rapper Psy became the most-watched YouTube video of all time in November when it surpassed teenage pop star Justin Bieber's 804 million views for "Baby."
The rap is named after an affluent district of Seoul and features Psy galloping in a much-copied horse dance. Psy has since danced with everyone from Britney to Ban Ki-Moon and the song reached number one in more than thirty countries.
More: Gangnam style goes global
Call Me Maybe
Carly Rae Jepsen released her pop tune 'Call Me Maybe' in 2011 in Canada, with little fanfare. On December 30 last year this all changed after one tweet:
Call me maybe by Carly Rae Jepson is possibly the catchiest song I've ever heard lol
The song and video has spawned dozens of parodies, reached number one in 20 countries and is one of the best-selling digital singles of all time. The video sees Jepson attempting to attract the attention of an attractive boy next door, who is revealed to be attracted to a male band member.
Published: March 1
YouTube views: 335.8 million
11,459,518 shares
Someone that I used to Know (Gotye - cover)
Five people playing one guitar, all at once, covering one of the biggest hits of last year. This creative cover by American indie band Walk off the Earth was one of the surprise viral hits of the year.
Published: January 5
YouTube views: 139.9 millon
8,552,797 shares
Kony 2012
Invisible Children, a movement seeking to end the ongoing conflict in Uganda, created the film Kony 2012 about Joseph Kony, the leader of the Lord's Resistance Army, responsible for kidnapping children and turning them into soldiers for nearly thirty years. The filmmaker, Jason Russel, wanted to "make Joseph Kony famous" and within six days the film had been viewed by more than 100 million people.
Published: March 5
YouTube views: 94.3 million
9,641,867 shares
More: Kony 2012 puts Ugandan war lord in the global spotlight
Opera duo Charlotte and Jonathan's Britain's Got Talent audition
A stunning performance from the audition stage of this year's Britain's Got Talent gained more than 1.1 million views in three days. The video shows 16-year-old Charlotte and 17-year-old Jonathan discuss their friendship before they stun the judges and audience with their stunning opera performance
Published: March 24
YouTube views: 26.7 million
853, 252 shares
More: Britain's Got Talent stars Charlotte and Jonathan wow judges
Isaac's Live Lip-Dup Proposal
Actor Isaac Lumb organised an elaborate and intricately crafted live-dup dance routine featuring 60 of his friends and family to propose to his girlfriend Amy Frankel. As he said on his YouTube page:
On Wednesday, May 23rd, 2012, I told my girlfriend to meet me at my parent's house for dinner. When she arrived I had stationed my brother to sit her in the back of an open Honda CRV and give her some headphones. He "wanted to play her a song"...What she got instead was the world's first Live Lip-Dub Proposal.
Published: May 24
YouTube views: 16.6 million
750,638 shares
More: Live lip-sync wedding proposal goes viral
And of course, ITV London's very own viral moment:
Mayor of London gets stuck on a zipwire
Mayor of London Boris Johnson attracted rather more attention than he bargained for when get got stuck on a zip wire in a park in east London. He was left hanging for several minutes as the wire lost momentum and got stuck over a crowd of people, who immediately started taking pictures as Mr Johnson asked for a rope and ladder. He was eventually pulled the rest of the way by the grounds team. ITV London filmed the whole thing:
Published: August 1
YouTube views (via ITN): 283,663
13,670 shares