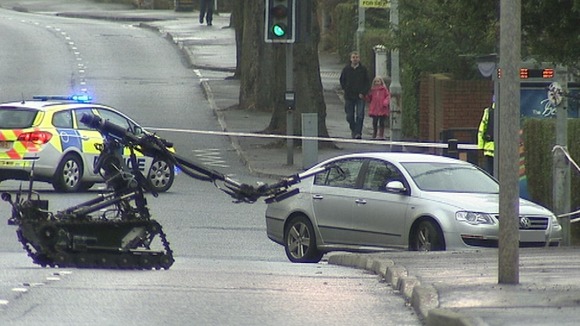 Police have said that a device found under the car of an off-duty police officer was a "viable bomb" and was "clearly intended to kill."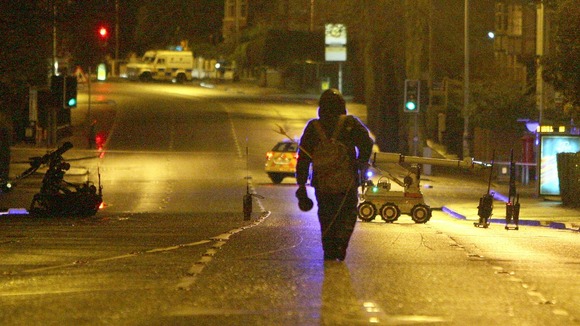 The device was discovered by the officer at around 2pm on Sunday. The car had been parked at his home on the Upper Newtownards Road - a busy arterial route into the city centre.
ITV News reporter Damon Green:
Homes in the area were evacuated and residents were temporarily housed in the Stormont Presbyterian Church as army bomb disposal experts used remote robots to examine the scene.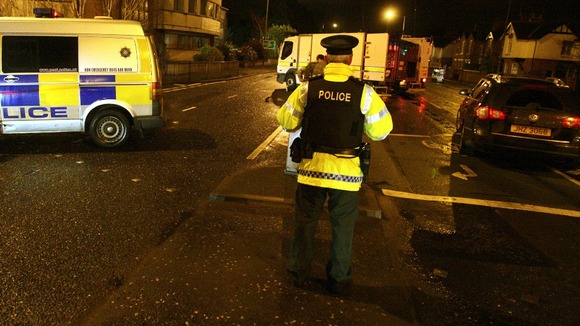 The attempted attack has been roundly criticised by politicians and community leaders.
This is a cynical and deplorable act.

Those seeking to target police officers are undermining not only the stated will of the people of Ireland who have long since rejected violence, but also the desire for a new beginning for policing in the North, which is shared by the majority of citizens.
– Conall McDevitt, SDLP Policing Board member

East Belfast MLA Michael Copeland told ITV News, "speaking as someone who for years looked under their car and actually still does, we're standing here on a very miserable afternoon that could have been a lot more miserable."

East Belfast DUP Councillor Gavin Robinson tweeted his response to the 'horrendous assault':

Spent the afternoon with families displaced following today's security alert. Horrendous assault on a committed officer and his family

Labour's Shadow Secretary of State for Northern Ireland took to Twitter to condemn those who planted the bomb:

Utterly reprehensible attempt to murder a police officer today. An attack on the police is an attack on the entire community they serve.

My thoughts with the officer, his family & colleagues. Stark contrast between bravery of PSNI & actions of those who seek to destroy peace.
It is very fortunate that this device was detected before it exploded and that no-one was killed or seriously injured.

Initial investigations would indicate that this was a viable device placed below an officer's car sometime in the last 48 hours. It was clearly intended to kill the police officer. His family and neighbours in the vicinity were also put at risk of serious harm.

Obviously there are people out there who are still intent on causing murder and mayhem.
– ASSISTANT CHIEF CONSTABLE GEORGE HAMILTON, POLICE SERVICE OF NORTHERN IRELAND