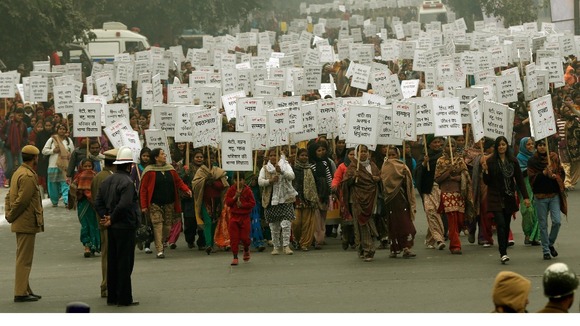 The whole of India could be hit by a national strike tomorrow following outrage at the death of a 23-year-old woman who was raped by a group of men on a bus in Delhi last month.
Today, there were demonstrations across the capital with protesters calling for tougher laws on sex crime. There have been almost continuous protests since the attack happened almost three weeks ago.
ITV News' correspondent Geraint Vincent reports from Delhi.
The victim's family have paid tribute to a young woman who was determined to become a doctor and who reportedly told her mother she was "sorry" as she lay on her hospital bed.
The reaction to her death has caught India's politicians off guard, and has made them appear out of tune with the modern Indian woman, ITV News' Geraint Vincent reports.