Zookeepers across Britain begin annual animal count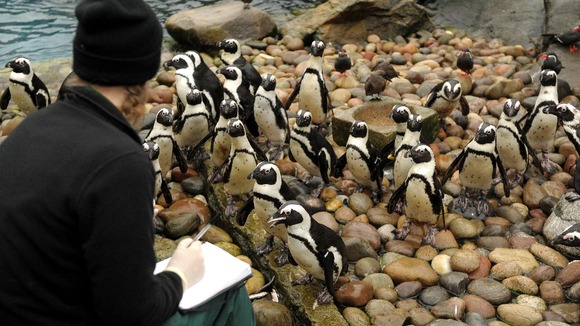 From penguins to parrots to primates - zoos across Britain have started the huge task of counting every animal in their collection for a new year census.
Zookeepers faced several tough challenges, such as finding a suitable way of counting thousands of tiny insects to distinguishing one meerkat from another.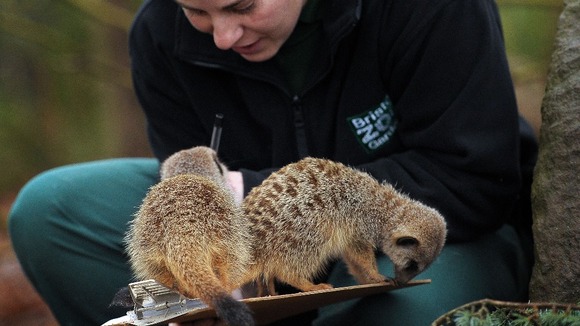 The count, which can take up to four weeks to complete, is particularly important for endangered species, where a dramatic change in population could lead to instinction.
ITV News correspondent Rupert Evelyn reports:
There are several new additions at Bristol Zoo Gardens to count, including, a critically endangered golden lion tamarin, a baby ring-tailed lemur, two fruit bats and a Brazilian tapir.
The last 12 months have been very successful in terms of animal births at the zoo so the annual count is a big job again this year.

However, it is an important task because it acts as an audit to check that our computer records are accurate.

Our collection records are far more than a simple count, we know precise information on individual animals and groups which we share with colleagues around the world to help manage our most important asset - the animals.
– John Partridge, senior curator of animals at Bristol zoo

The data collected will be shared worldwide in a bid to help with breeding programmes.

At London Zoo,Ricky the penguin will be the only rockhopper to be counted in this year's stocktake and staff are hoping to find him a mate.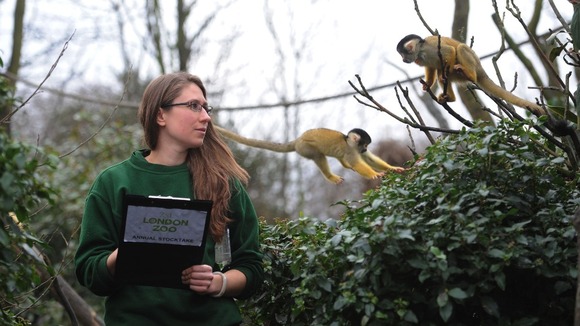 Speaking about Ricky, whose yellow feathers mark him out from all the others, David Field, London Zoo's director, said:
We have some more penguins coming to join Ricky but he is quite a character.

He was hand reared because he was kicked out by his parents. We are going to teach him to be a penguin again.
Adrian Walls, team leader of birds, added:
We hope to be able to find Ricky a partner. We haven't moved him to another zoo what him being such a diva as he might cause problems.
Zookeepers recorded 17,519 animals in last year's count, with 767 species, but new arrivals mean that number could increase for 2013.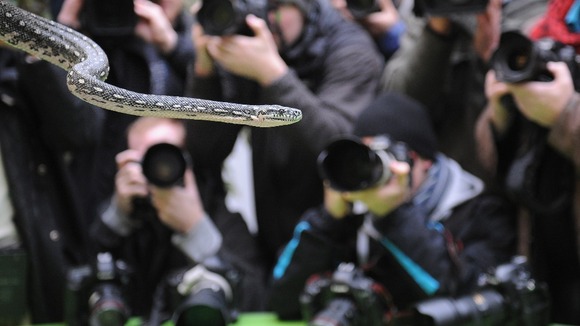 The data is submitted to the British and Irish Association of Zoos and Aquariums (Biaza), the national professional body for zoo management and animal welfare.